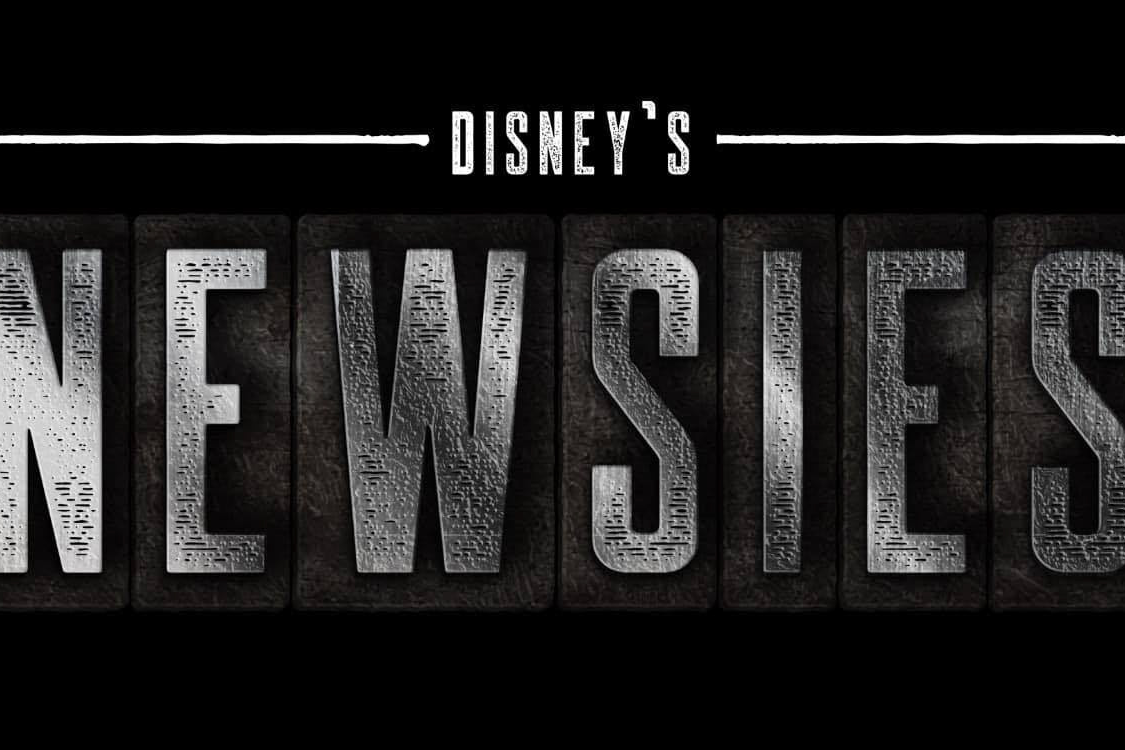 The Rome Free Academy Musical will present Disney's NEWSIES April 28, 29, and 30 at 7:30pm in the RFA Auditorium.
Tickets for Newsies are $8.00 through this Thursday and $10.00 at the door. Presale tickets are currently available at Jervis Public Library, where both cash and credit cards are accepted.
Tickets will also be available at the RFA lobby box office each night during the show's run. The box office accepts cash or checks made out to 'RFA Musical'. The box office will open at 6:30pm with the doors to the theater opening at 7:00pm. All tickets for the musical are general admission seating.
Newsies premiered on Broadway in 2012 and was nominated for eight Tony Awards and six Drama Desk Awards. Based on the 1992 Disney film and inspired by the actual Newsboys Strike of 1899, the story follows a group of New York City newsies as they fight for fair wages. With a little help from reporter Katherine Plumber, the newsies gain the attention of publisher Joseph Pulitzer when they start to make their own headlines.
RFA was in the middle of the rehearsal process for Newsies in 2020 when the coronavirus pandemic began. "We were all devastated to lose the chance to do the show. It was such a source of sadness that we didn't know if we would ever return to it," says director Jake Meiss. "But then we realized that while it was unfortunate for those students in the classes of 2020 and 2021, we could still give the classes of 2022 and 2023 their chance. And maybe it was somehow meant to be - now we are putting the show on not only 30 years since the movie was released, but also exactly ten years after the show debuted on Broadway.
Meiss points to the musical's score as one of the driving factors in bringing this particular show to the RFA stage. "Personally, I have loved these songs since I saw the original movie," Meiss continues. "The music is infectious and it's clear as to why the show won the Tony Award for Best Original Score. And the story of young people standing up for themselves and what they believe in is a story I'm glad we finally get the chance to share with our audience."
Meiss adds, "We are also happy to welcome back some of our 2020 cast members on Saturday night, who weren't able to perform their version of the show. We're planning a special bonus presentation for right after the closing performance on Saturday night, inspired by the way long-running Broadway shows bring back their original cast members for closing night celebrations."
Students that were cast in the 2020 production are also full of "en-NEWSIE-asm" as they prepare to bring the show to the stage. "When Newsies 2020 was canceled, I experienced a sense of grief, in a way," says junior Liam Butler, who adds that performing the famous song 'Seize the Day' in a subsequent RFA Student and Alumni Cabaret gave him a sense of closure. But when the 2022 musical was announced, Butler continues, "a sense of excitement and determination came over me. This was a chance to do even better than before; a chance for real closure. This was a new opportunity to not only finish what we started, but the chance to do it even better with two more years of experience under our belts. It was incredibly motivating."
Senior Bethany Beeman is thrilled to finally perform in her favorite musical. "I was really disappointed when the show was canceled the first time around. When I found out we'd be making another attempt, I was super excited and spent forever practicing audition and callback material, although it helped that I still had most of it memorized."
Beeman continues, "As much as I miss the previous cast, I've had a lot of fun working with this year's members. I am so excited to be back doing the musical again, as I missed out on RFA's production of Shrek last year. The musicals are some of my happiest moments and even the toughest rehearsals are fun and provide a huge sense of satisfaction."
Junior Jacob Cosentino agrees that a second chance at Newsies has allowed those cast members who are still at RFA to step up and make the show the best it can be. "When I found out we were going to try Newsies again, three words came to mind: 'someday becomes somehow'. Getting the chance to perform Newsies means a lot of things to me, including seeing how far I've come since the original show and watching new leaders rise up and take the place of people who have graduated."
In addition to performing this particular show, the students are excited to return to a sense of normalcy. "When Newsies 2020 was canceled, it solidified, for me, that the pandemic was going to last a lot longer than two weeks," remembers Cosentino. "I was extremely disappointed because I have a huge passion for theater. It felt like I had just lost all the progress I had made during that process.
"I was in two shows during the height of the pandemic with spatial requirements, masks, and a lot of creativity," Cosentino continues. "Returning to the stage and being face-to-face with all the people who I've missed so dearly – it's truly something special. The musical is all about making friends and sharing moments with them that you can't find anywhere else. I love watching my friends perform and being so incredibly proud of them."
Butler agrees. "To be doing a fully-staged musical once again, in all honesty, has been absolutely amazing. It's a wonderful experience and has granted me so many opportunities to learn and grow as a performer. It's even helped me rediscover a passion I was ready to give up on. The chance to see other kids share the same passion with me is amazing and truly brings me a sense of pride knowing that it brings joy to so many people. To learn and really connect to a show like this is a privilege, and it's something you get to carry with you forever."
Newsies features Liam Butler as Jack Kelly, Grace Engelbert as Katherine, Zach Swistak as Davey, Bethany Beeman as Crutchie, Sharmayne Gambrel as Medda Larkin, Teddy Beeman as Les, Jacob Cosentino as Race, and Connor Evans as Joseph Pulitzer. Featured Newsies include Madison Calenzo, Santino DeCarolis, Zoe Fragapane, Aiden Hanrahan, Sydney LaSalle, Evan Lewthwaite, Dakota Morrison, Kevin O'Neil, Arwen Reddick and Quinn Salce.
The ensemble includes Michaelanne Allen, Trinity Brindeau, Alex Brown, Jordann Brown, Joanna Butler, Lilianna Caro, Abigail Cook, Emily Cook, Noah Dailey, Isabella Davis, Alana DeJosie, Steven Dixon, Amanda Falvo, Glerrys Flores Pacheco, Aidan Goldman, Tiana Gonzalez, Caitlyn Hampe, Glenda Keller, Danielle Klepadlo, Abbey Kubinski, Robin Litts, Teyla McVay, Cameron Merritt, Isabel Moore, Mia Panasci, Elyssa Perry, Brooke Quinn, Gracie Riolo, Enrique Rivera, Colyn Seeley, Alexis Sherman, Elaina Smaldon, Chris Smalls, Matilde Succu, Amelia Sudol, Sara Swistak, Karl van Hoesel, Karabrie Wiggins and Rosina Woodward, with a special appearance by RFA history teacher Ric Dursi.
Students in the pit orchestra are Brandon Bright, Brandon Crisan, Cooper Engelbert, Liesl Froschauer, Mary Hapanowicz, Levia Hernandez, Rocco Jennings, Madison Short and Dennis van Hoesel. They are joined by Leanna Guerrieri on keyboard, Sam Costanzo on guitar, Bill Van Patten on bass, Aaron Decker on percussion, Mike Fenton on trumpet, Richard China on trombone, and Katie Donovan on violin.
Student stage crew members are Zach Boisen, Keegan Hanrahan, Stephanie Morris, Ashton Ritchie, and Kaiden Vaughn. Student lighting crew members are Grady Engelbert, Michael Saenger and Rachel Shalna, and student sound crew members are Nito Davis and Jonathan Spaeth.
With book by Harvey Fierstein and music and lyrics by Alan Menken and Jack Feldman, Disney's Newsies is presented through special arrangement with Music Theatre International.
For more information and media, check us out on Instagram!
Photos taken by Kristen Meiss