The Rome Free Academy Top Ten Class of 2023 was announced on Friday, February 17th. The Valedictorian is Katelyn Boyer and the Salutatorian is Enrique Rivera. Boyer, 18, is the daughter of James and Cathleen Boyer of Rome. Rivera, 17, is the son of Raul and Rebecca Rivera of Rome.
Finishing out the top ten in alphabetical order are: Kenneth Davis, Collin Gannon, Kaitlyn Jones, Collin Mummert, Haylie Pedersen, Jacob Premo, Dennis Van Hoesel and Brent Viviani.
Congratulations to these students for this outstanding achievement.
Top two photo L to R: Salutatorian is Enrique Rivera and Valedictorian is Katelyn Boyer.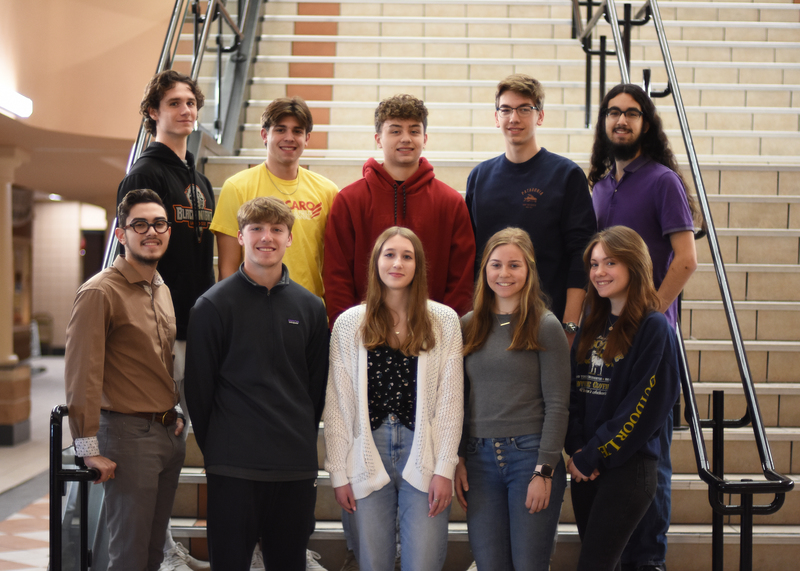 Photo back left to right: Brent Viviani, Collin Gannon, Collin Mummert, Dennis Van Hoesel, and Enrique Rivera (Salutatorian). Front row left to right: Kenneth Davis, Jacob Premo, Katelyn Boyer, (Valedictorian), Kaitlyn Jones and Haylie Pedersen.