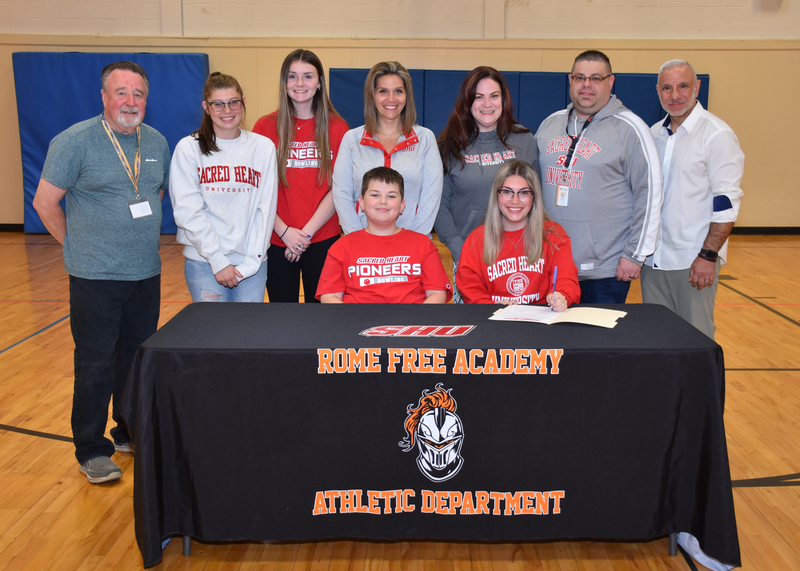 On May 2nd RFA Senior, McKenzie Pantola signed her 'National Letter of Intent' to play NCAA Division I Bowling in the fall for Sacred Heart University in Fairfield, CT.
Pantola is a 5-year varsity starter and captain of the RFA Girls' Varsity Bowling team. This year she achieved TVL high average, which allowed her to compete at the NYSPHAA State Championship in Syracuse, NY where her and her teammates won to become state champions. Pantola also qualified as a member on the Tri-Valley All-Star team the past four years.
McKenzie
Panola, RFA Senior, was joined with her Bowling Coach, Bryan Rondeau,
her mother, Amber Presky, and her brother, Steven Pantola Jr. from Rome.
(her father, Frank Presky was unable to attend). Also on hand was the
RFA Boys' Bowling Coach, Dave Nimmo, Rome City School District Director
of Counseling Services and McKenzie's mentor, Amanda Jones, and
McKenzie's friends, Eryka Strohl and Juliana Huckabone.