The RFA Art Club is having a Clay Ornament Workshop at Joy on 12/1 & on 12/6 at Denti . Both times are 615-715 . Family based clay workshop where adults and children work together to make custom clay ornaments. $5- child/adult pair $7 - 2 children/adult $10 - Family of 4-5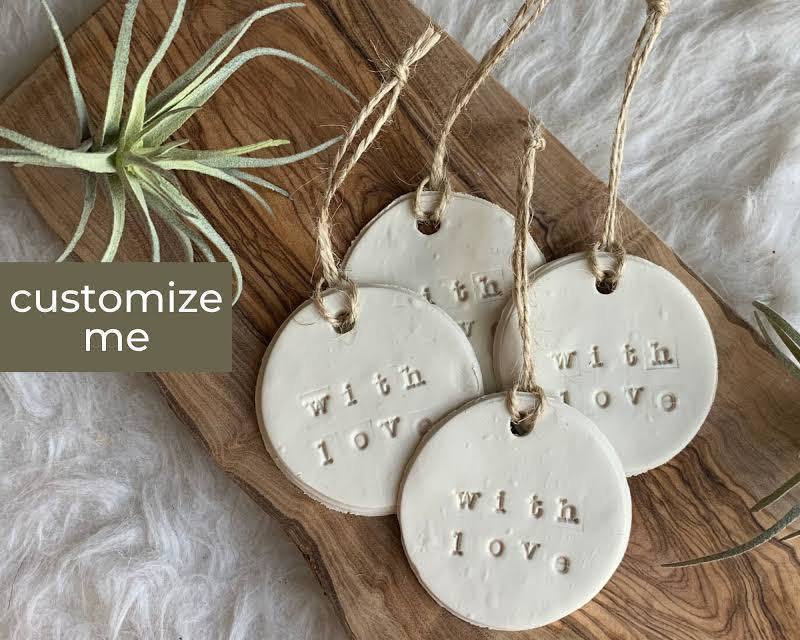 Congrats to Amya McLeod as she signed her National Letter of Intent to play Division I college basketball at Youngstown State in Ohio.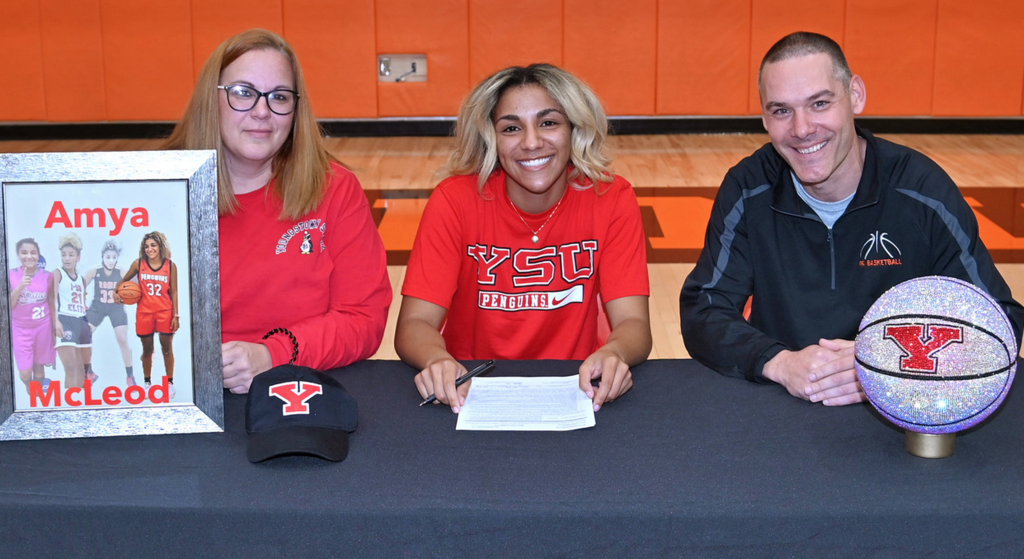 Congrats to RFA's Shannen Calandra for signing your NLI w Daemen College to play Lacrosse. We are proud of you!!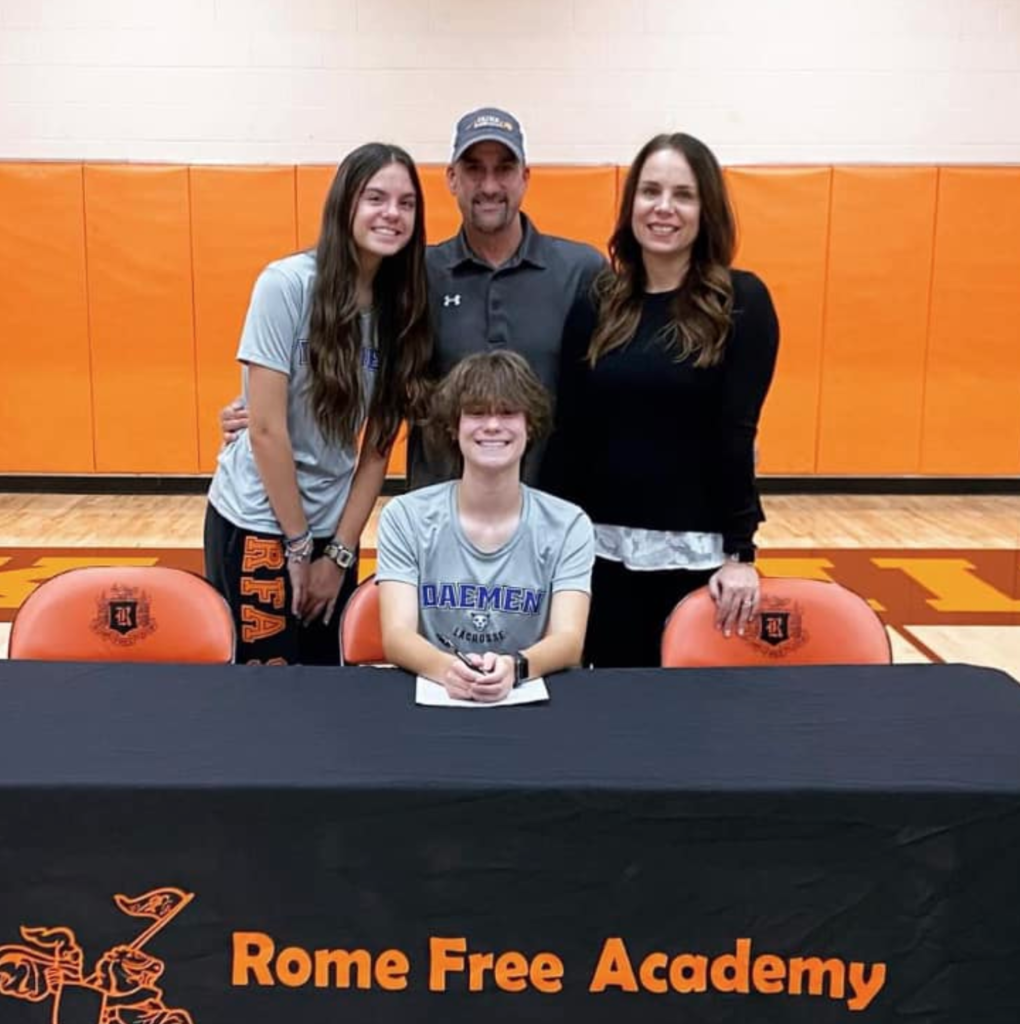 The winners of our annual "Play-Doh Challenge" in Mrs. Witter's two Marketing Classes. Anthony Pasqualetti , Gio Bonzana , Aniela Duesler and Kennedy Bowen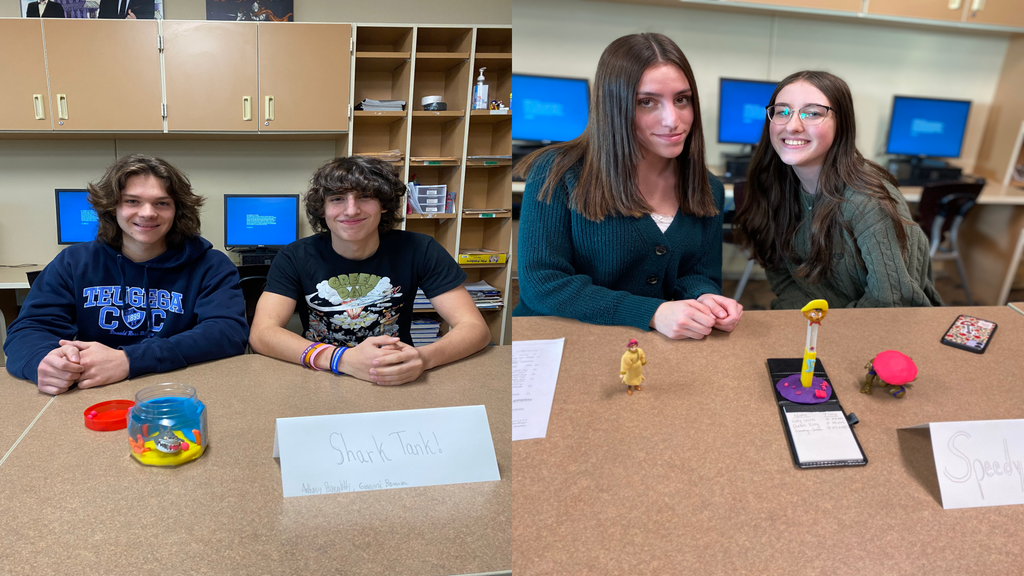 Winter Sports start in 10 days! Let's Go!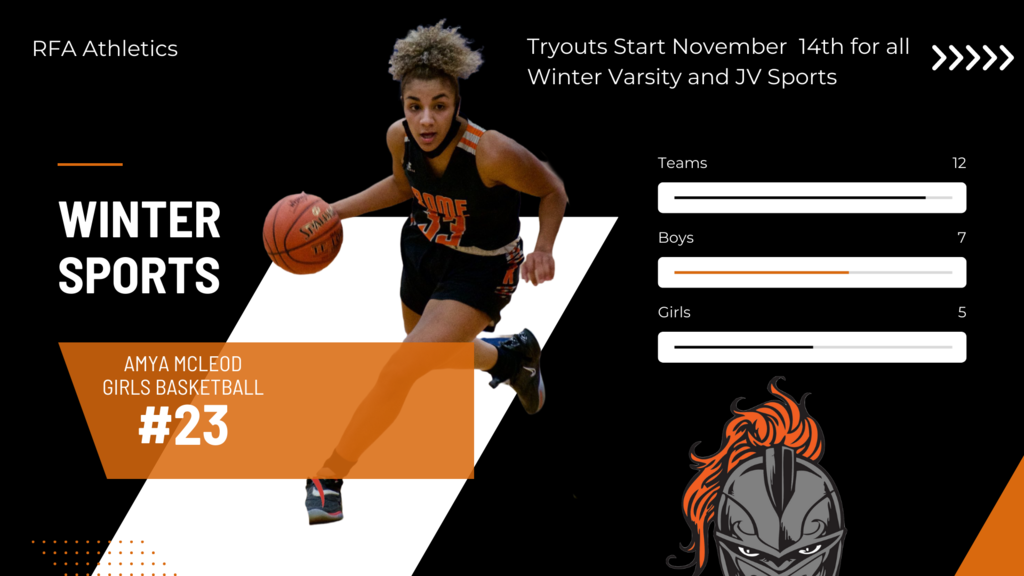 Winter Make up Sports Physicals - RFA HS Sport physical make up date 11/10 all day - Strough MS Sport physical make up date 11/15 all day.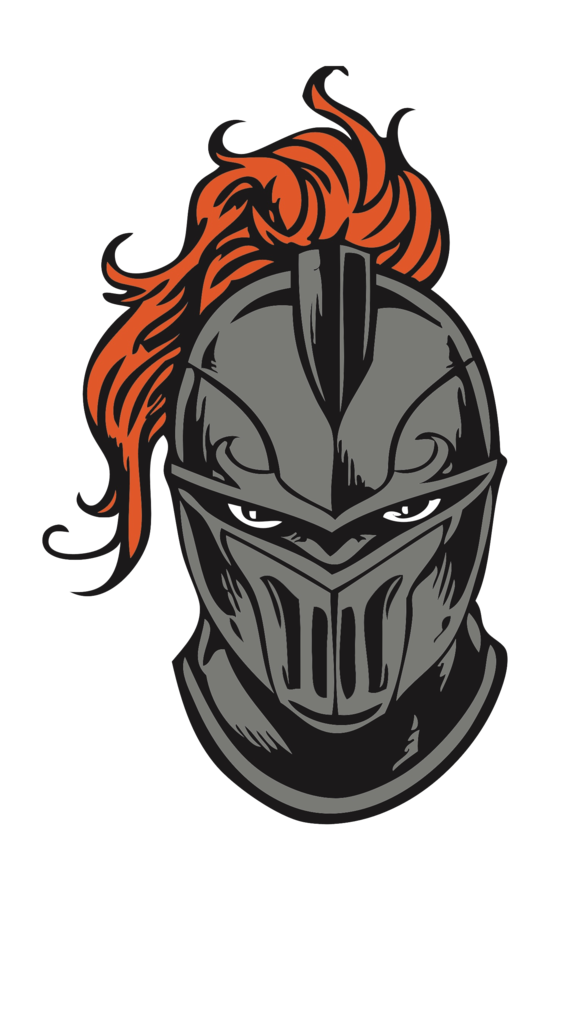 The RFA Marching Black Knights presents "Broadway Goes Dark" for Senior Night this Friday 10/28 starting at 7:30 at RFA Stadium. You don't want to miss this!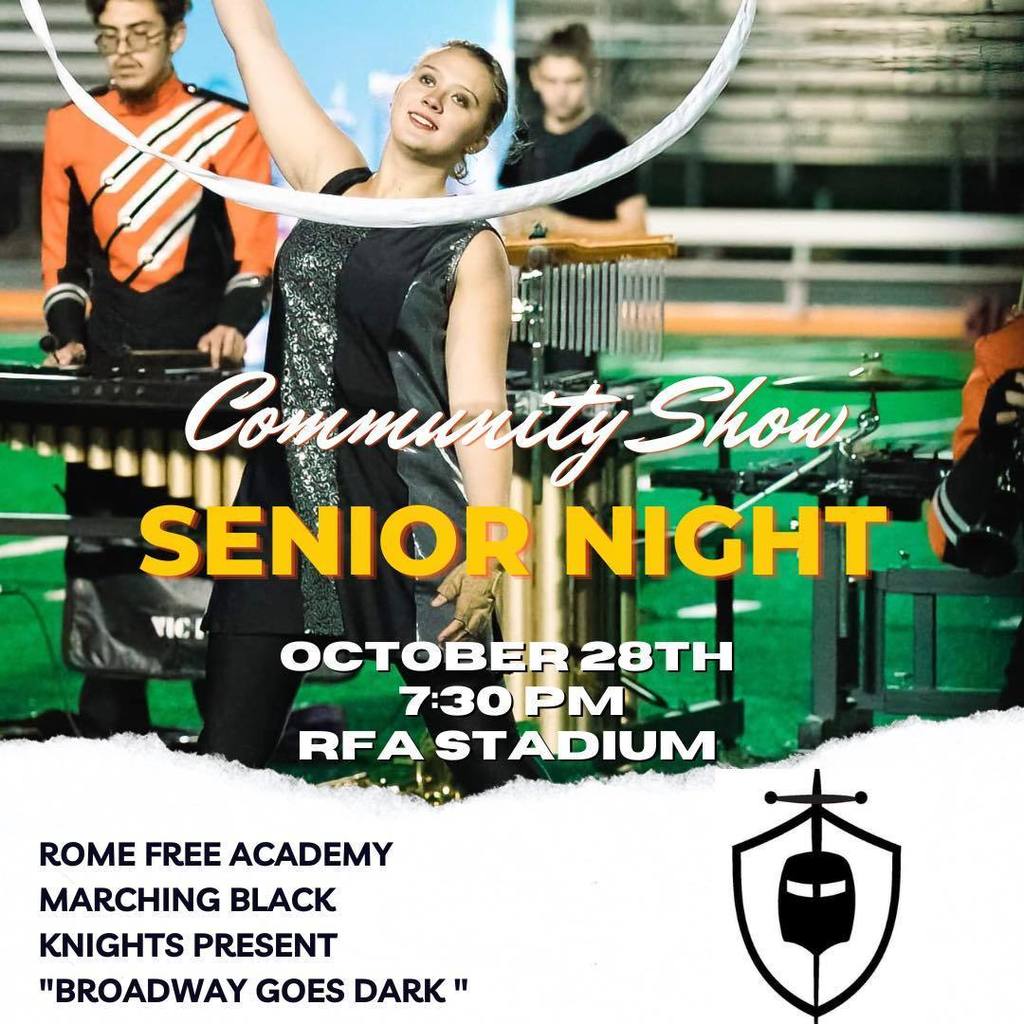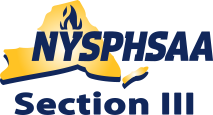 Congratulations to our Seniors! The Girl's soccer team had their Senior Night last week and defeated VVS 3-1. Great job girls!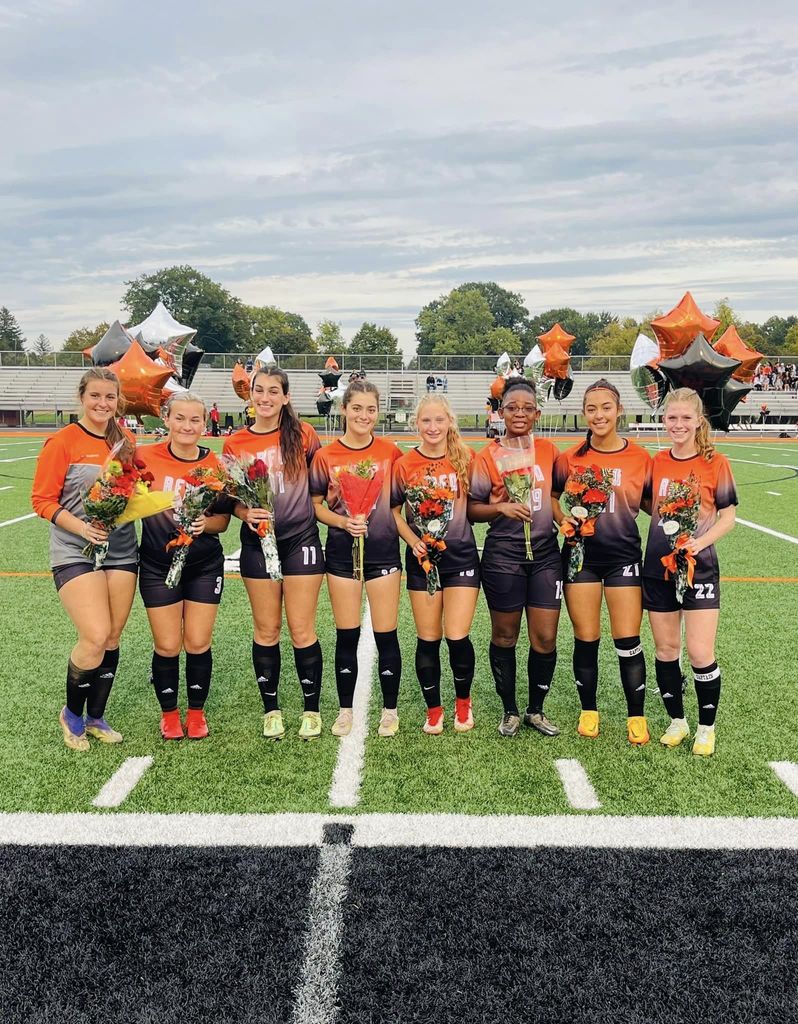 What a great Senior Night for the Boy's Soccer team. Defeating rival NH 2-1 at the Stadium. Goals by Collin Gannon and Logan Wittman for Rome. RFA is now 9 - 5 - 1 on the season

Girls tennis ended their surprising season yesterday as both doubles team lost in the Sectionals. Amya McCleod and Evie Denton lost to F-M and Alysa Jackson and Thylia Keoviengsamay lost to Bville. Great season Black Knights! It was the first sectionals for RFA since 2016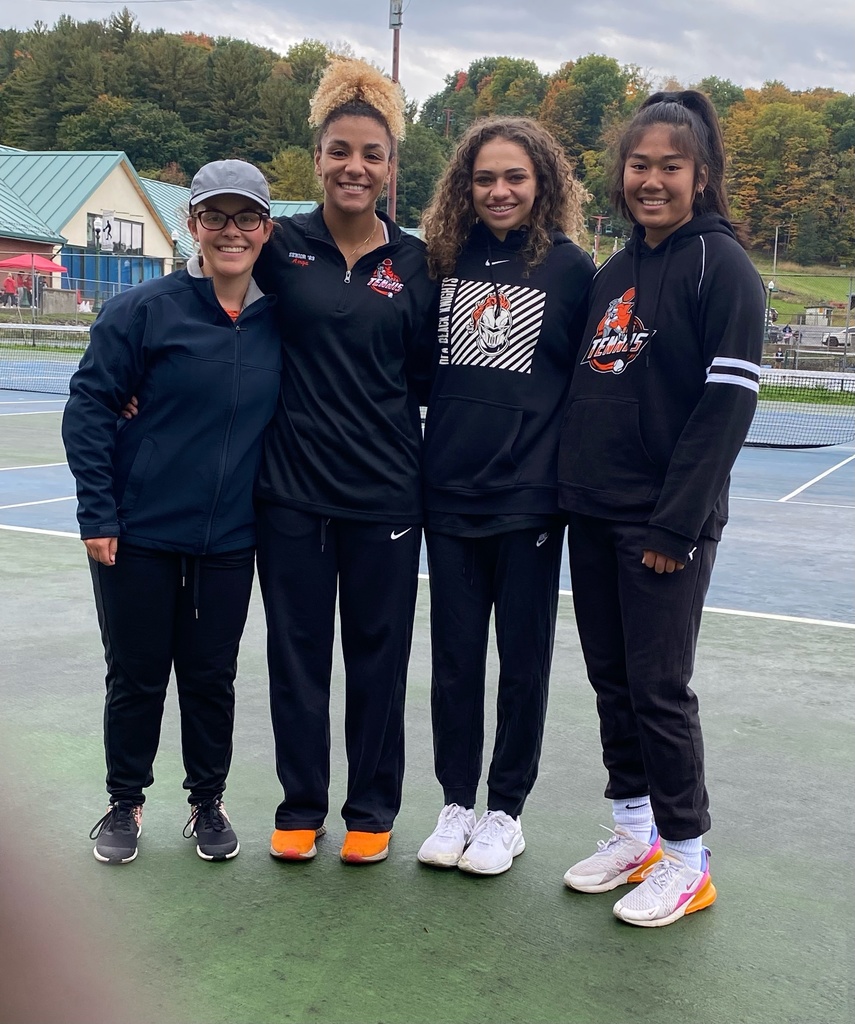 FamilyID will open up for Winter Sports on October 11th. Make sure you register your child for their desired team for the winter season.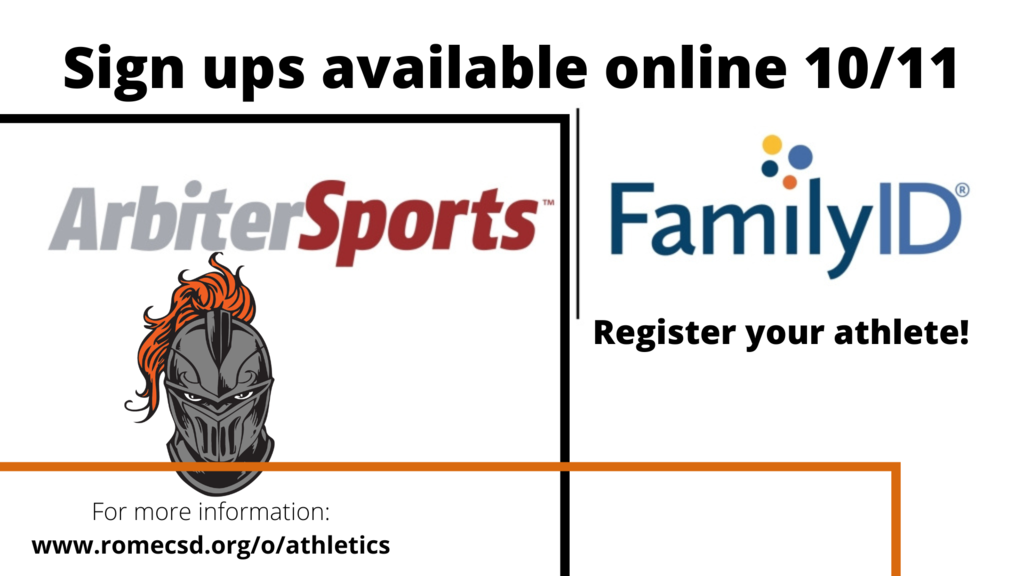 Congrats to our Boys and Girls Soccer Team for victories over Oneida. The boys won 3-2 with goals by Amanuel Mellace, Raheem Taylor & Collin Gannon. The girls won 11-0 Amelia Furbeck scored 4 goals and Mia Mirabelli had 2

Great road win for the football team as they defeat Henninger 21-20 tonight. 3 TD passes from Carlson-Stephenson including a 55 yd TD in the 4th to LeBron Bowman

Big win for our Girl's Field Hockey team defeating B-Ville 1-0. Fiona McMahon with the lone goal. Jaylee Rodriguez with 5 saves in goal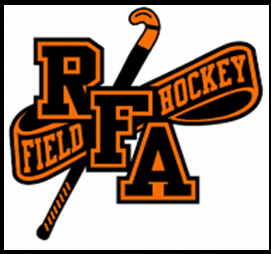 Girls Tennis defeated ND 6-1 on Wednesday to run their record to 3-1. Jen Cianfrocco and Izzy Tharrettt had singles wins. Amya Mcleod and Evie Denton, Thylia Keoviengsamay and Alysa Jackson, Kiana DeGroat and Jenna Teriele, and Mary Barrett and Eriyah Johnson won in doubles.

Girls Soccer dropped a match to Wboro 3-1 yesterday. Ellyza Minicozzi scored the lone goal as the Black Knights fell to 3-3 Overall (3-1 in the TVL) Miranda McCormick had 12 saves

Boys Soccer defeats Wboro 4-1. Collin Gannon had 2 goals and Jack Rushton and Christian Wilcox had a goal. RFA improves to 4-2 (3-1 in the TVL)