Rome Rotary Club Presents Scholarships to 3 Graduating RFA Seniors The Rome Rotary Club has presented a trio of graduating seniors at Rome Free Academy with scholarships during a presentation at the Lake Delta Yacht Club on Tuesday, June 28. During the presentation, two RFA seniors, Lauren Dorfman and Joseph Keeney, were presented scholarships for best representing the Rotary motto of "Service Above Self". The scholarship recipients have participated in an array of school activities, church and community service and wrote a brief essay on what the Rotary motto means to them, as well as intending to further their education. The second scholarship, presented to Frank Till, is for students who intend to attend Mohawk Valley Community College and then follow careers in one of the STEM (Science, Technology, Engineering and Math) fields. Congratulations graduates! Photo from left to right: Joe Keeney, Lauren Dorfman and Frank Till.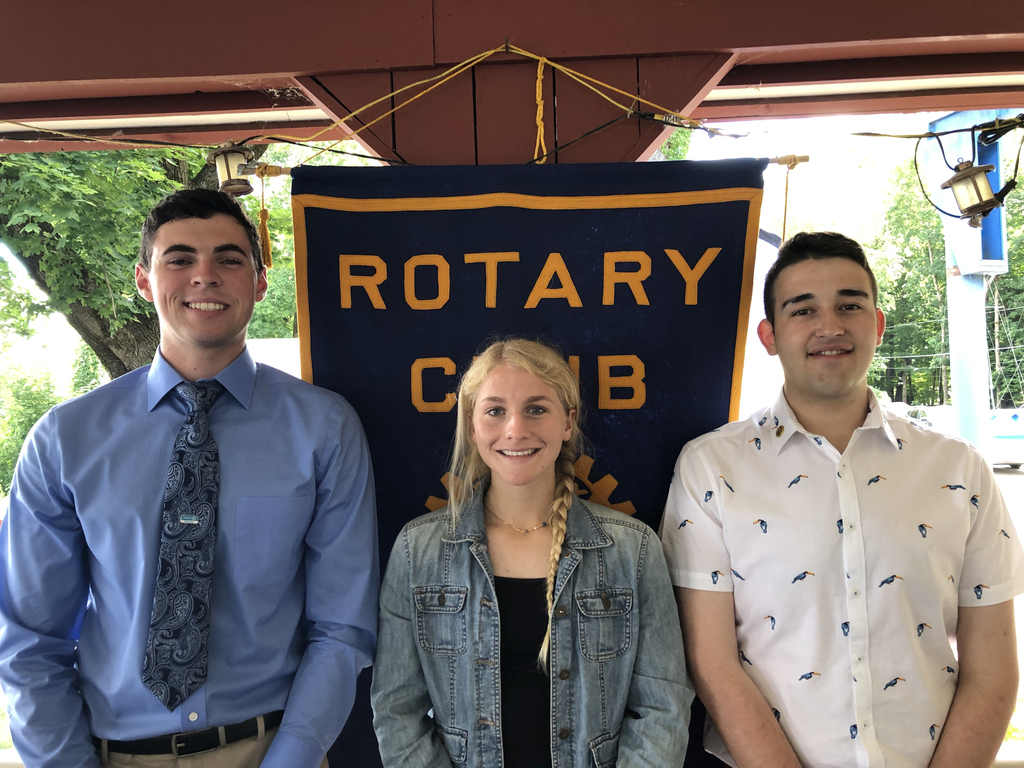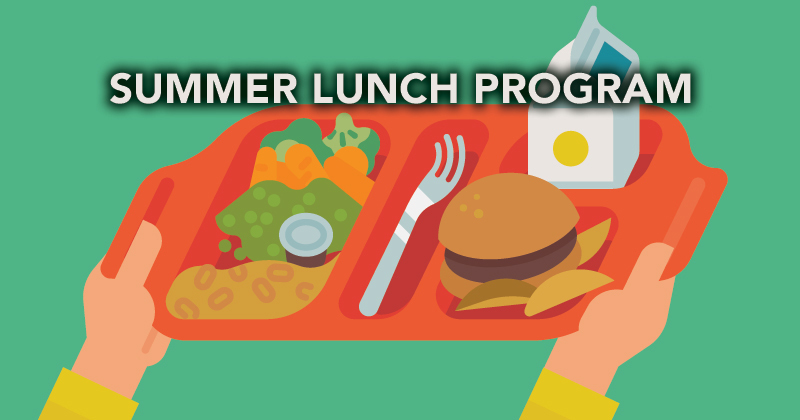 Summer Food Service Program The Rome City School District announces its participation in the federally funded Summer Food Service Program. Under this program, nutritious meals are provided to all children 18 years and under free of charge at the following sites: Franklin Field Lunch 1106 N. James St. July 5th –August 19th 12:15-12:45 Pinti Field Lunch 200 Sixth St. July 5th–August 19th 12:00-12:30 South James Street Lunch Playground - 726 South James St. June 27th –August 26th 11:30 -12:00 Guyer Field Lunch 701 Laurel St. July 5th –August 19th 12:15-12:45 Stevens Field Lunch 700 W. Court St. July 5th – August 19th 12:00-12:30 For more information, a person should contact: Chris Whitmore, Rome City School District, (315) 338-6555
https://drive.google.com/file/d/1a5jVtb3kZneBDh_w6kOXypmtZ6z-dNpy/view?usp=sharing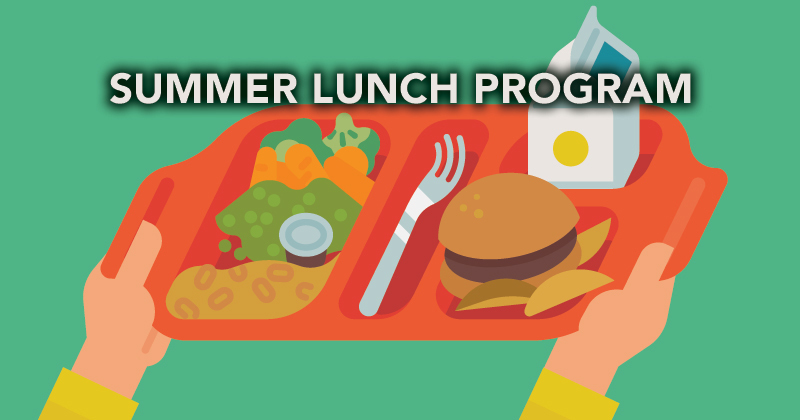 🖤🧡🎓 RFA Knightly News ~~ Senior Send Off Edition 🎓🧡🖤 Congratulations Knightly News Crew of '22!! We wish you all the best in your future endeavors!! #rfaseniors #RFAPRIDE #classof2022
https://youtu.be/KYalJYUp7-U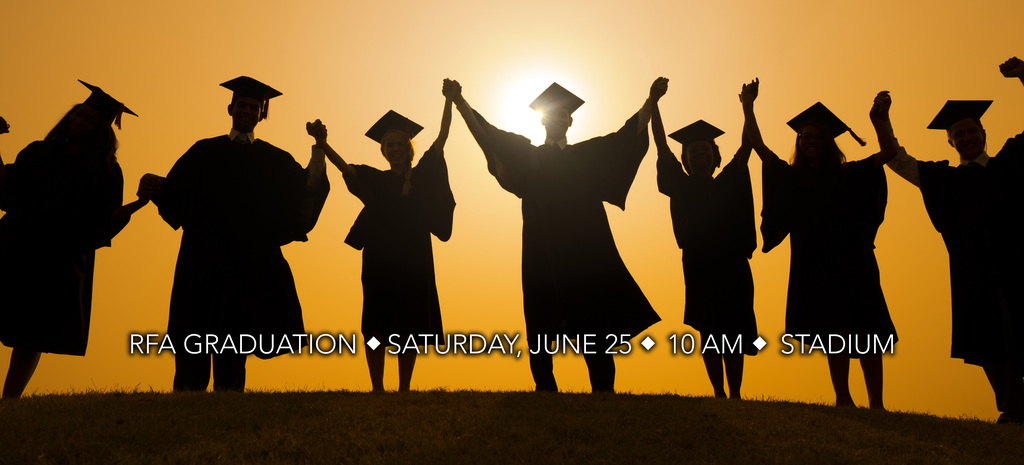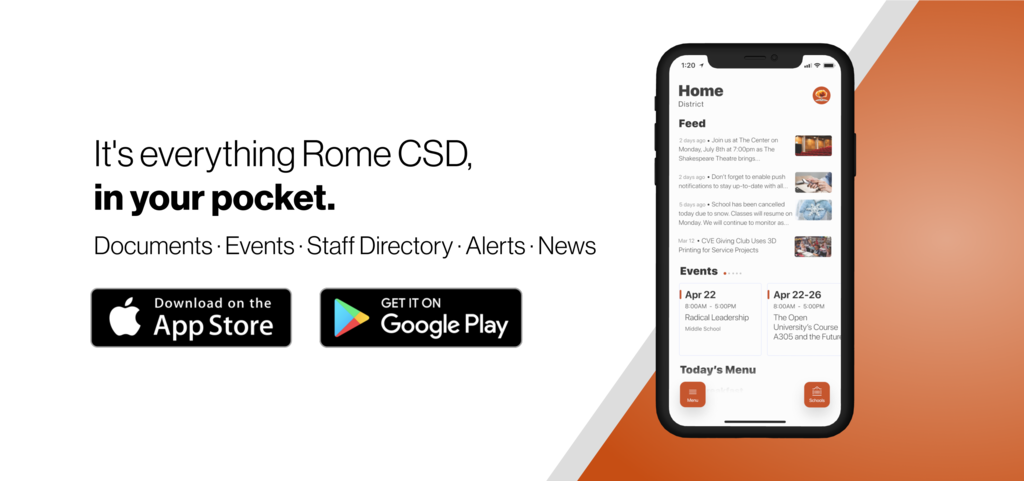 Website Refresh This weekend, the Rome City School District launched a new website and mobile app. The goal of launching at the end of the year is to obtain feedback and work on any improvements over the summer. Please take a moment to check out the new site at:
www.romecsd.org
and stay tuned for more updates.

The very last episode by these incredible seniors - Alana, Alanna, Alex, Kody and Kaiden. You guys will be missed. Watch their last episode here.
https://youtu.be/vvkAkDJZNnk

The tradition continues with the RFA Senior Walk through the elementary schools today! Kiddos welcomed our #classof2022 soon to be graduates!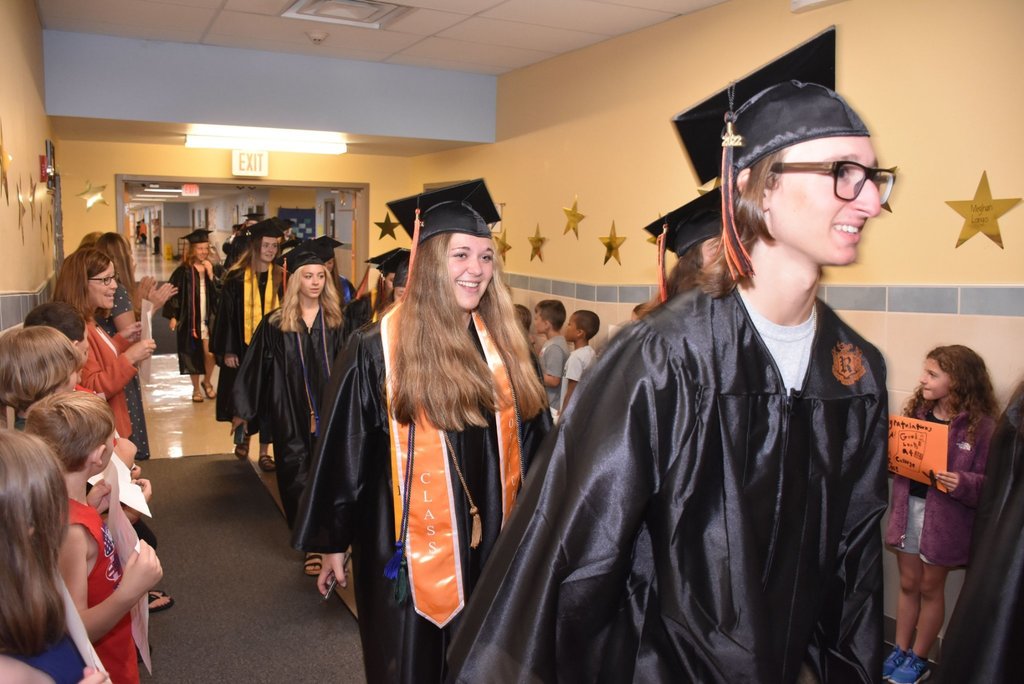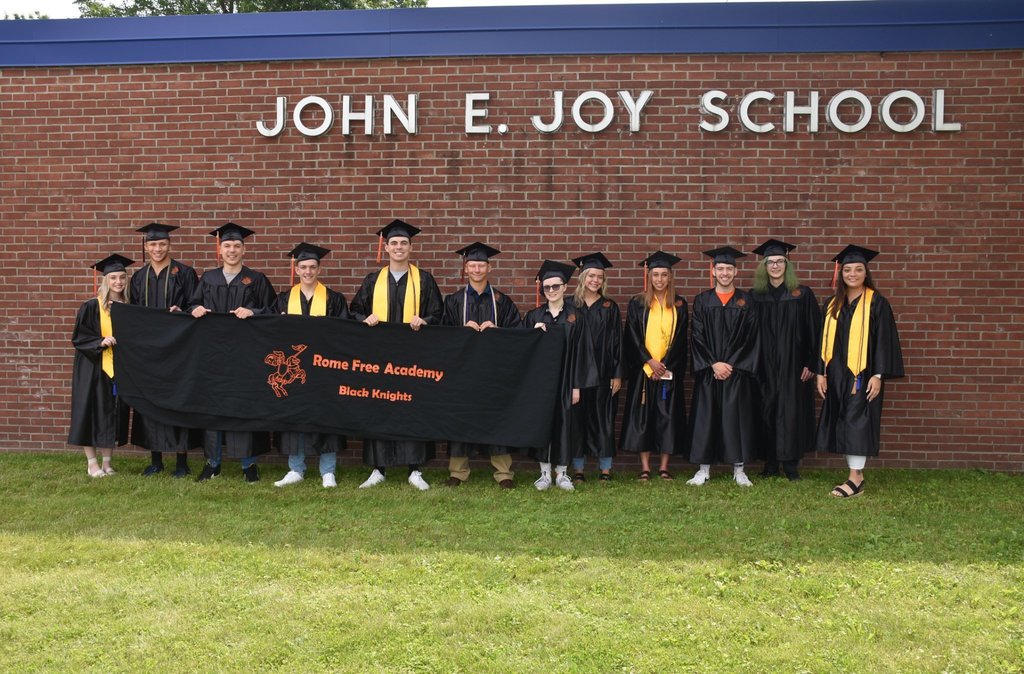 Seniors return to visit favorite teachers from Strough. Mr. B, Adrianna, Kelly, Lauren, Nikki, Ally, Lily, and Mrs Mang.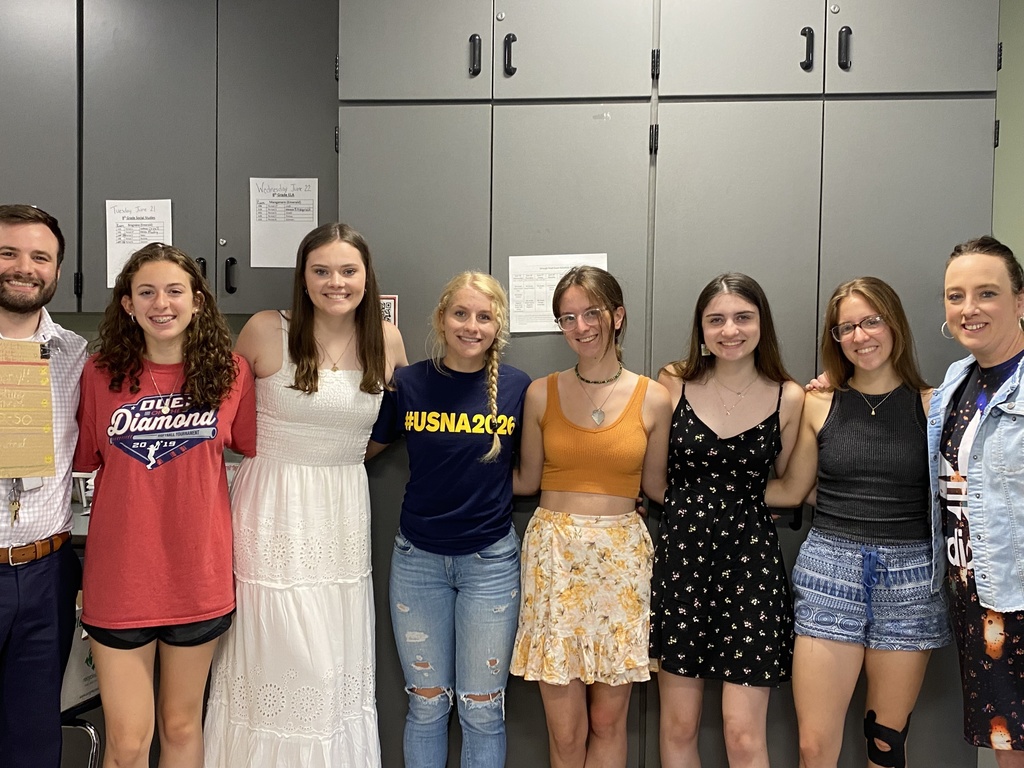 Elementary students are so proud of the RFA Seniors - a great day indeed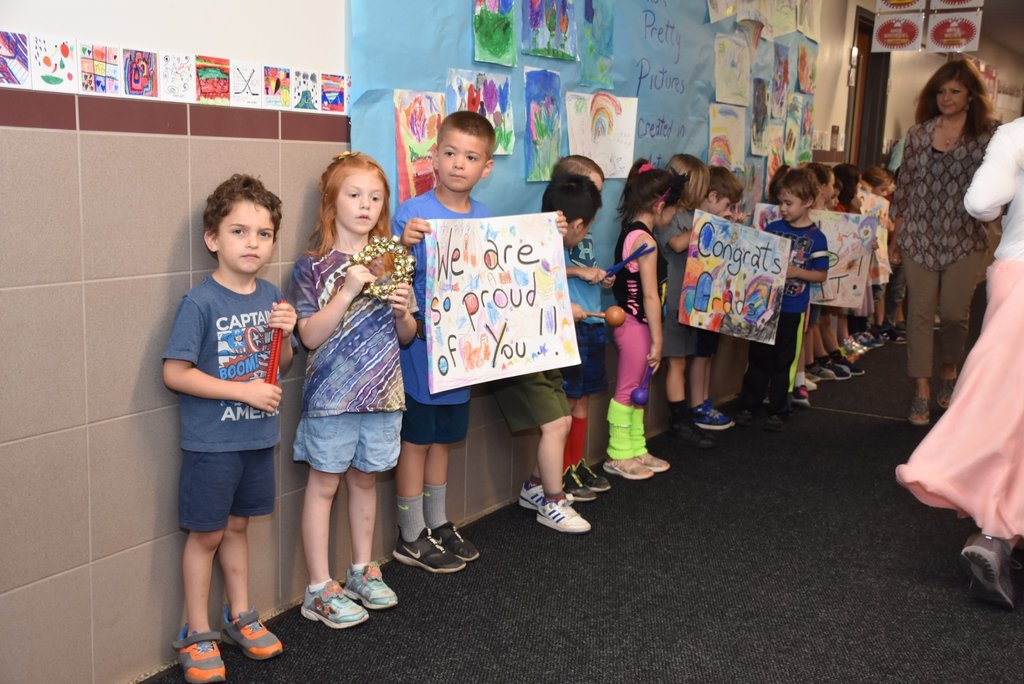 Seniors return to visit favorite teachers from Strough. Mr. B, Adrianna, Kelly, Lauren, Nikki, Ally, Lily, and Mrs Mang.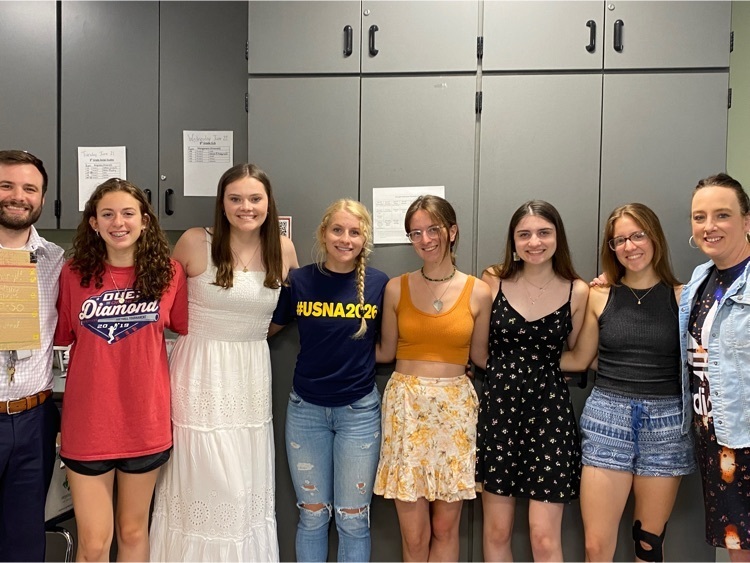 Nice to see the students perform at the RFA Spring Concert (Instrumental) - June 7

Cap & Gown Pickup Information   Attention Seniors:

Your cap and gowns have arrived!  Pick up will be outside the Knight Spot during lunch periods on Monday, June 13th and Tuesday, June 14th.
 
Please see Mrs. Campbell or Mrs. Witter if you have any questions, or email at 
mcampbell@romecsd.org
 or 
nwitter@romecsd.org
.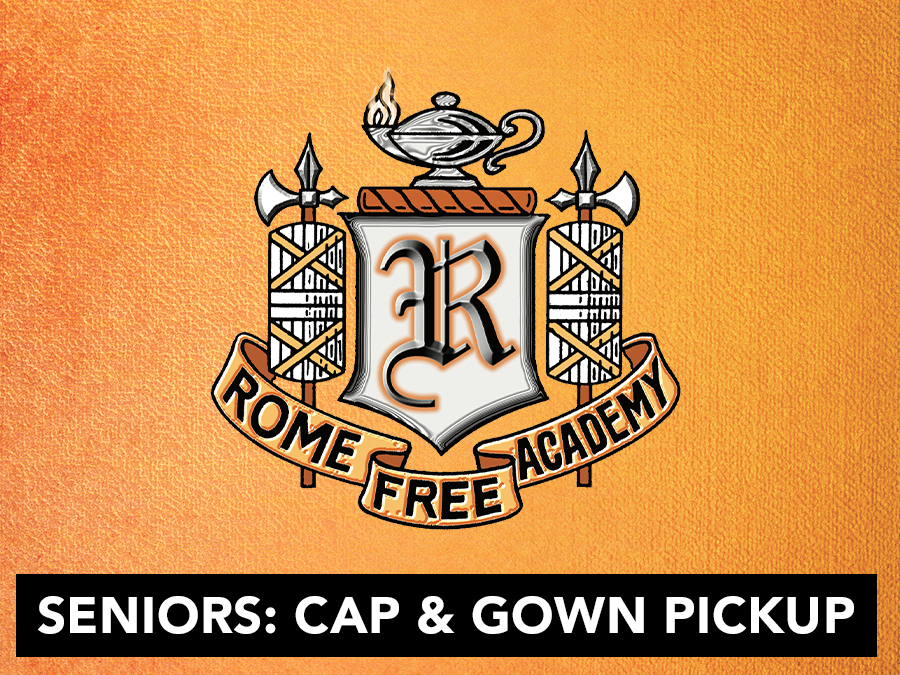 Congratulations Graduates!! 🎓 Are you interested in purchasing commemorative flowers or gifts for your grad? Pre-order today and your items will be ready and waiting for you the day of the ceremony. Please keep in mind, we only accept cashless transactions the day of the ceremony! 💐🎓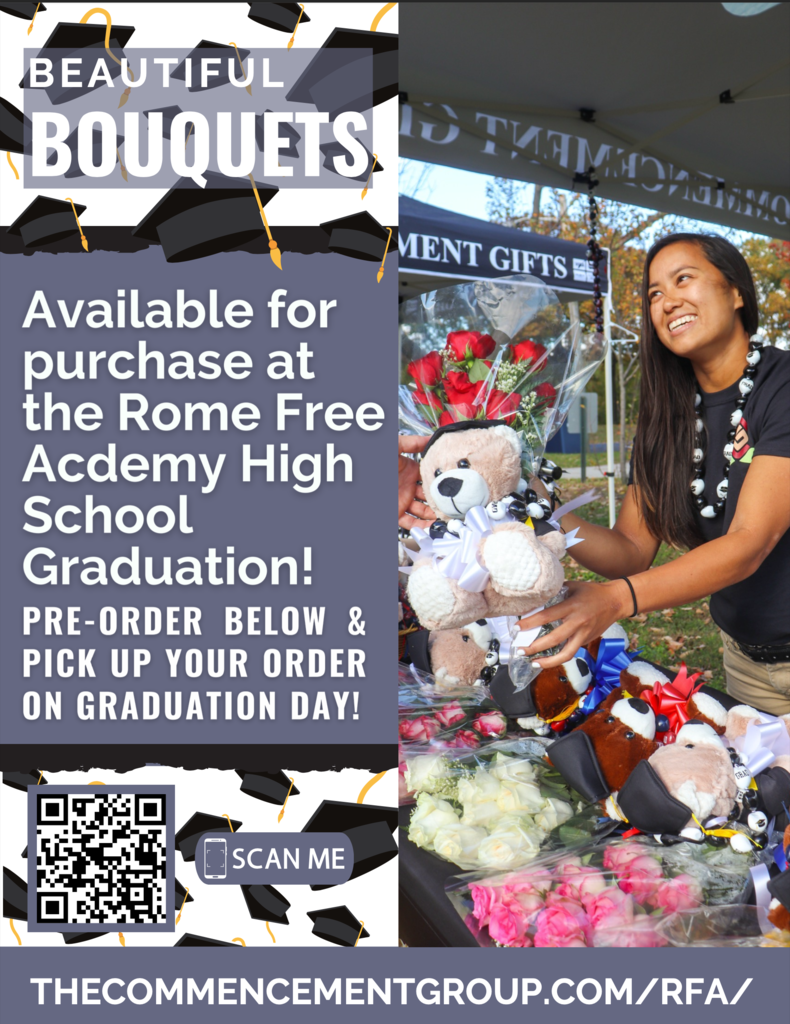 RFA seniors donned their college gear on 'Decision Day' today, May 2 at RFA! May 1 is National College Decision Day — the date by which most students who have been accepted to colleges and universities around the country have to inform their school of choice that they will attend.