Physicals for 7-12 will be held at Rome Free Academy this Thursday and Friday 8/4 and 8/5. Also Monday the 8th. Times are 730-200 each day

The ad hoc committee for tonight has been cancelled due to technical difficulties. We will post when there is a make up date. Thank you

This is a reminder that Edmentum and Apex credit recovery programs start today. If you have any questions, contact Mr. Daniel Murphy, (315)334-7246 or
damurphy@romecsd.org

RCSD launched a new mobile app to help students, parents, and community members know what is happening on campus from their phones. Most families use their phones as a primary means of communication, so we've created an app that is custom-built to your school for smartphones. On the app, your students, parents, and community can read the latest announcements, locate staff contact information, review upcoming events, and find important documents. The Rome CSD app is available to download free from the Apple App Store or the Google Play store.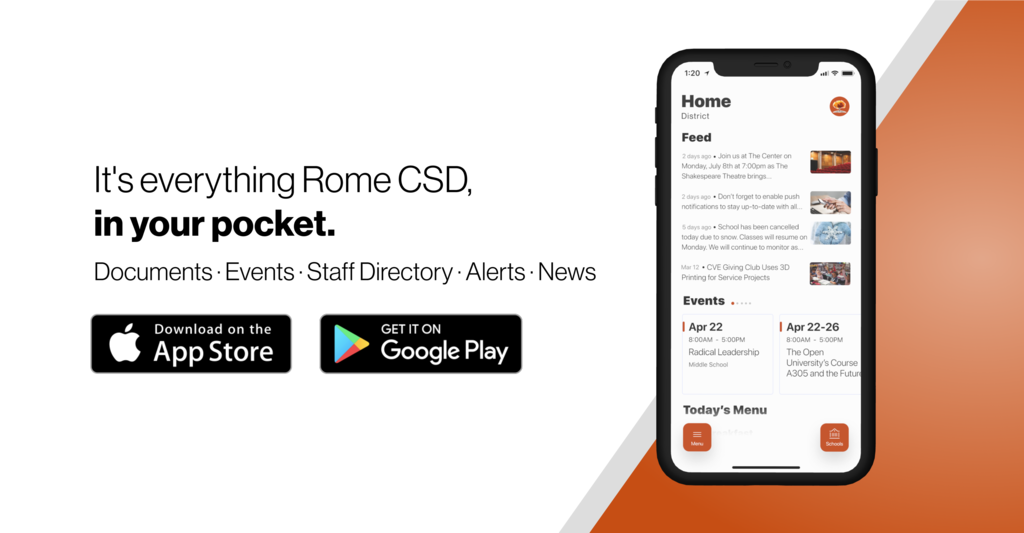 Rome Rotary Club Presents Scholarships to 3 Graduating RFA Seniors The Rome Rotary Club has presented a trio of graduating seniors at Rome Free Academy with scholarships during a presentation at the Lake Delta Yacht Club on Tuesday, June 28. During the presentation, two RFA seniors, Lauren Dorfman and Joseph Keeney, were presented scholarships for best representing the Rotary motto of "Service Above Self". The scholarship recipients have participated in an array of school activities, church and community service and wrote a brief essay on what the Rotary motto means to them, as well as intending to further their education. The second scholarship, presented to Frank Till, is for students who intend to attend Mohawk Valley Community College and then follow careers in one of the STEM (Science, Technology, Engineering and Math) fields. Congratulations graduates! Photo from left to right: Joe Keeney, Lauren Dorfman and Frank Till.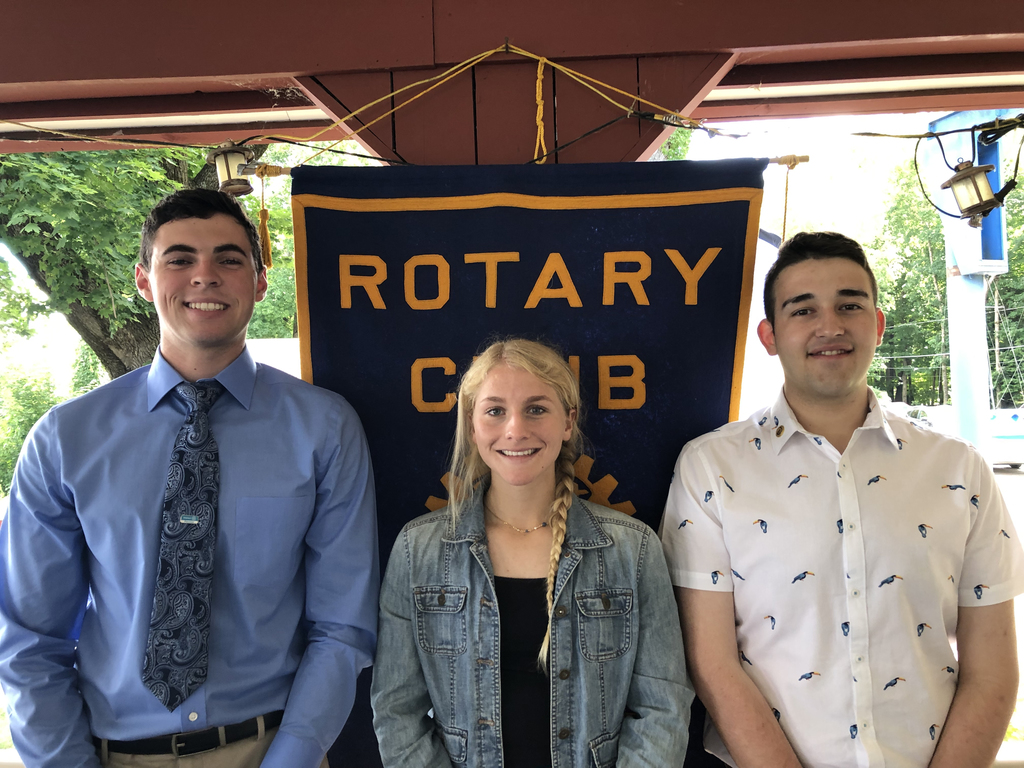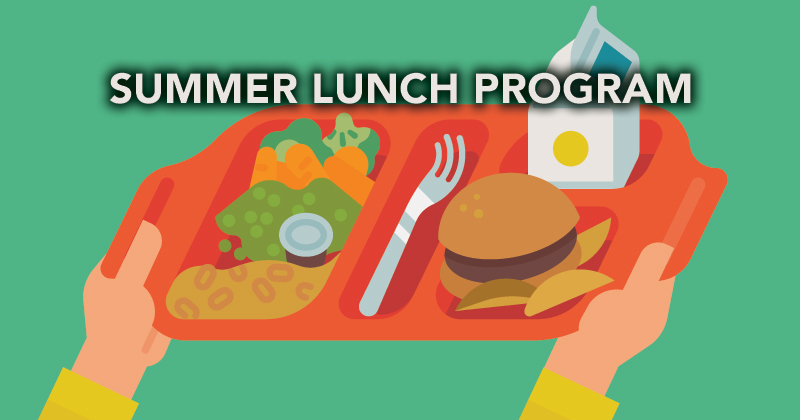 🖤🧡🎓 RFA Knightly News ~~ Senior Send Off Edition 🎓🧡🖤 Congratulations Knightly News Crew of '22!! We wish you all the best in your future endeavors!! #rfaseniors #RFAPRIDE #classof2022
https://youtu.be/KYalJYUp7-U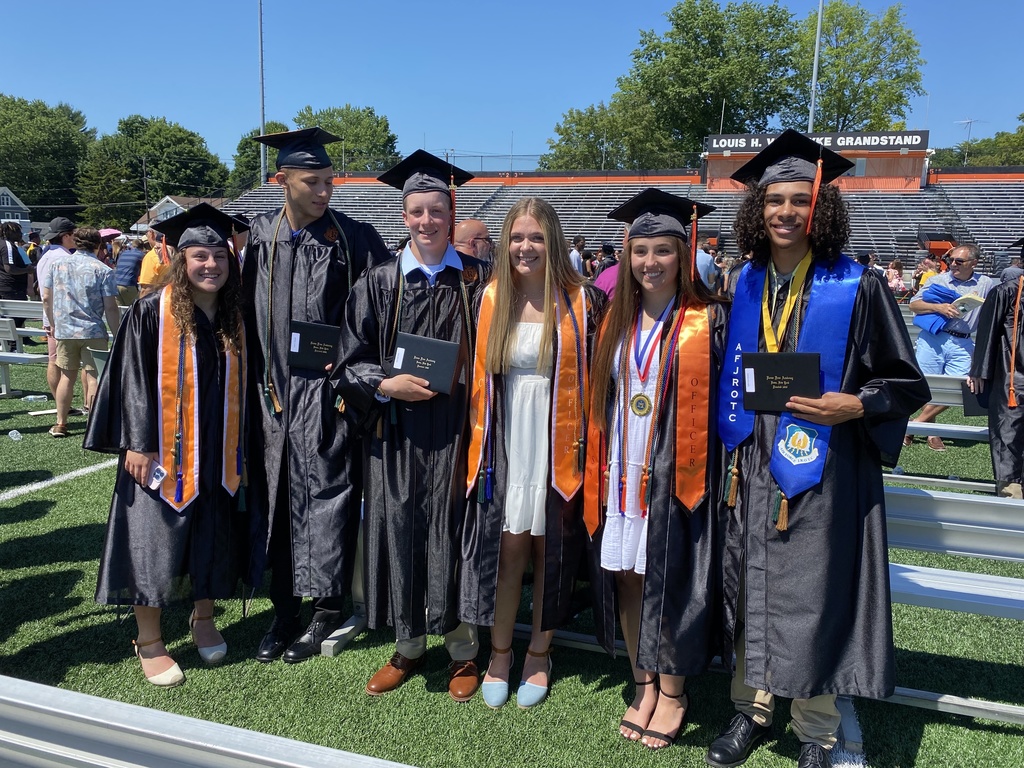 22 more minutes and the Class of 2022 will begin their commencement walk.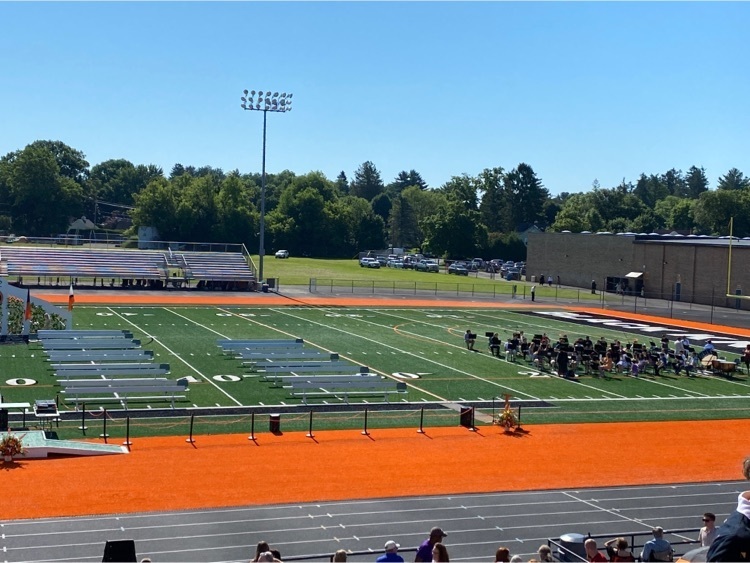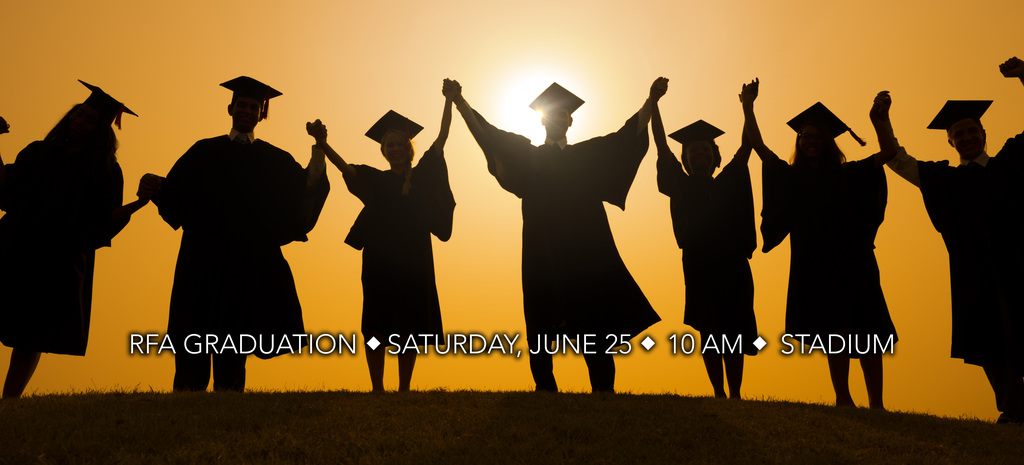 Strough Middle School celebrates their retirees the other day. They will be missed at Strough. Linda Baker Linda Froio Jo Inserra Barb Richards Bob Pexton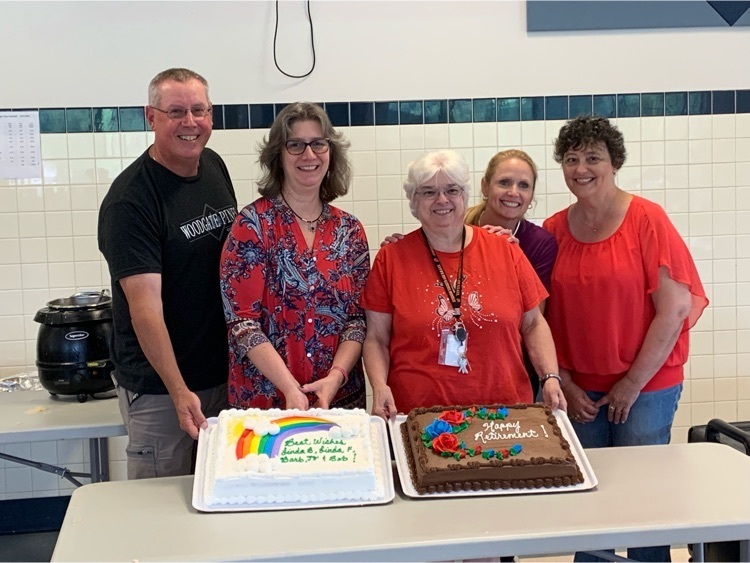 Ice cream social at early childhood pre-K compliment's of Stewart's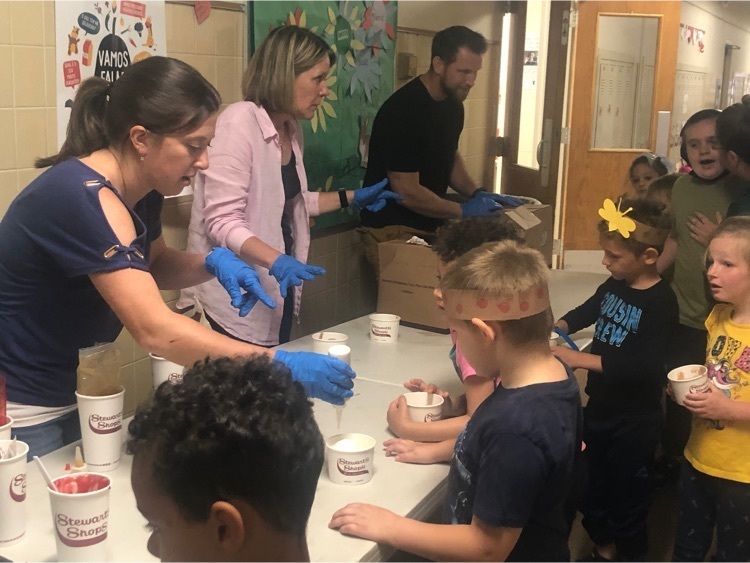 Bellamy's Last Day of School Featuring Fun and Smiles!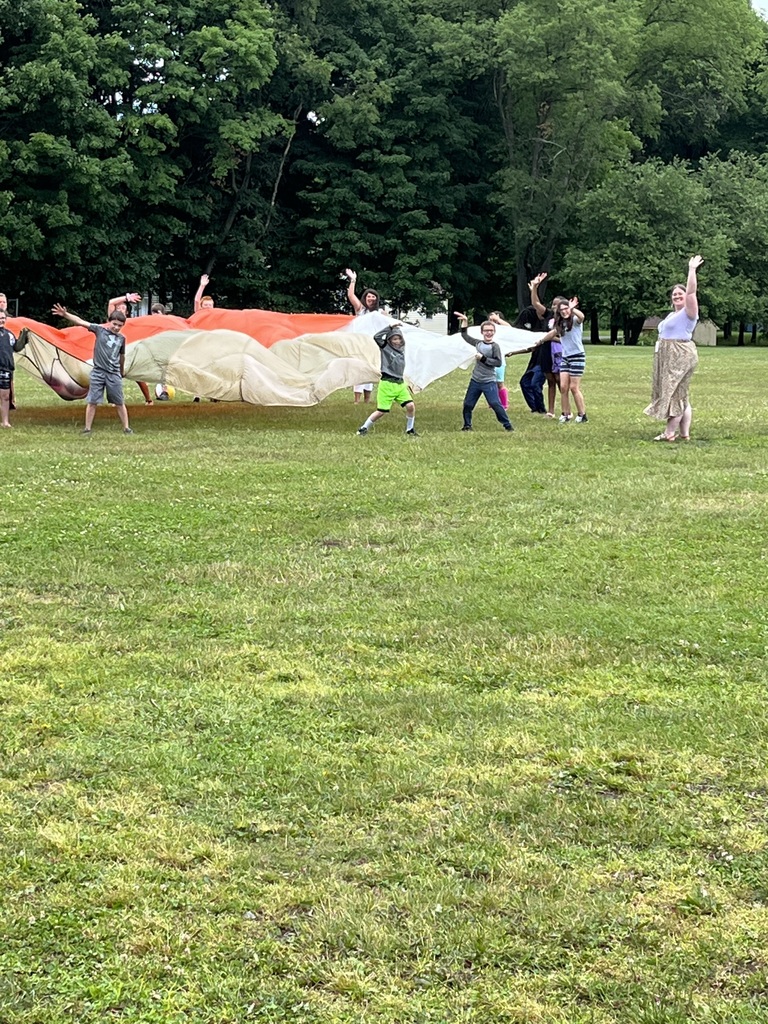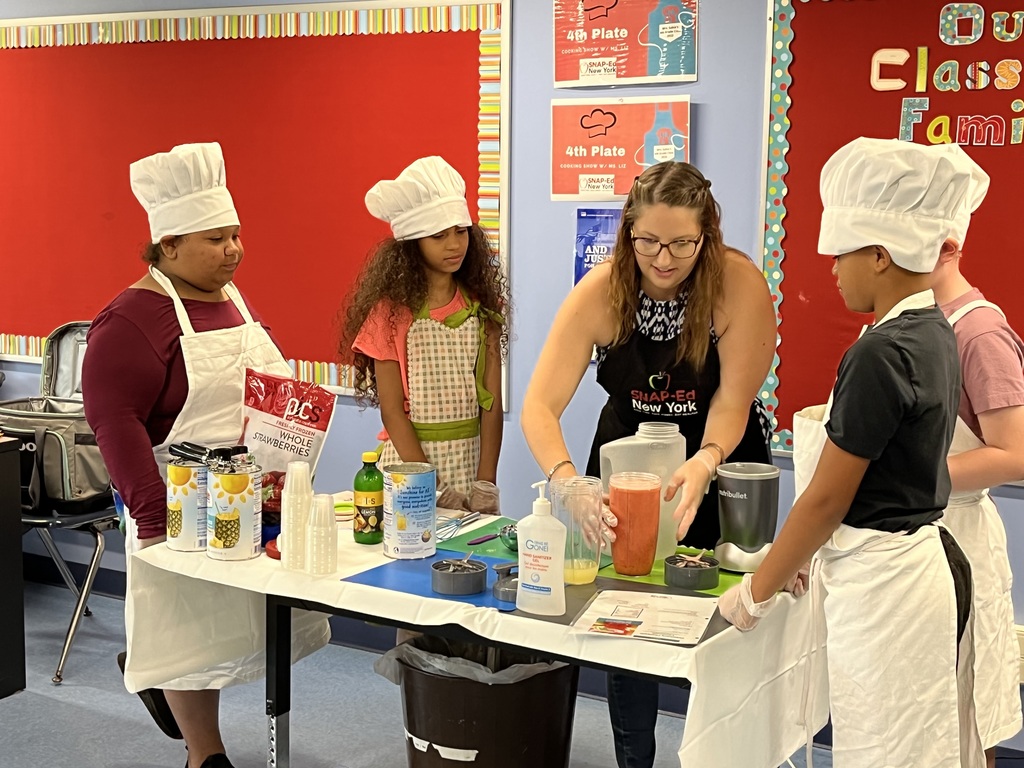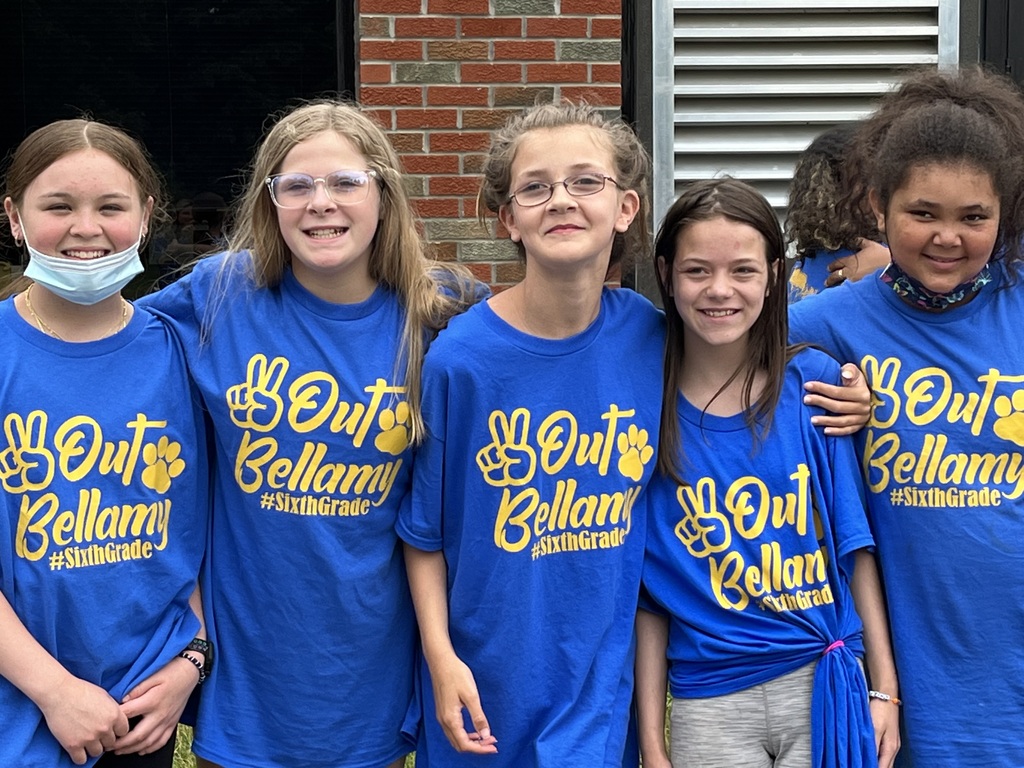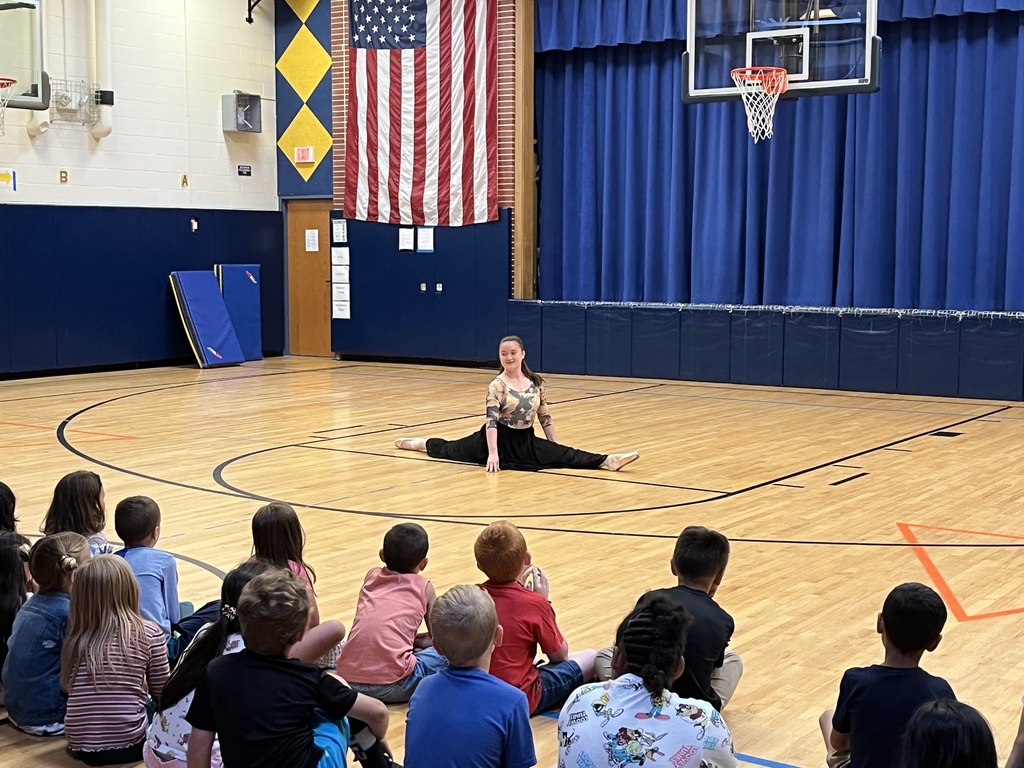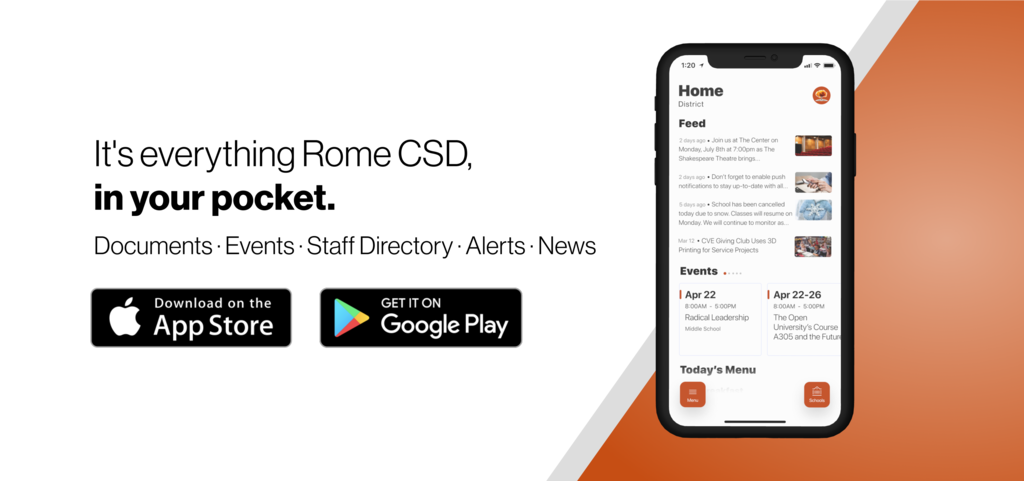 Website Refresh This weekend, the Rome City School District launched a new website and mobile app. The goal of launching at the end of the year is to obtain feedback and work on any improvements over the summer. Please take a moment to check out the new site at:
www.romecsd.org
and stay tuned for more updates.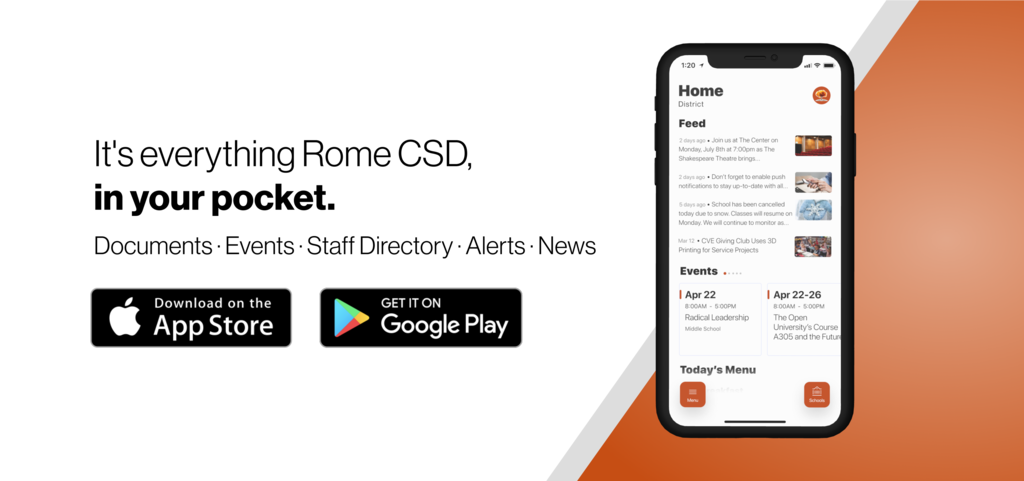 The very last episode by these incredible seniors - Alana, Alanna, Alex, Kody and Kaiden. You guys will be missed. Watch their last episode here.
https://youtu.be/vvkAkDJZNnk
The Early Childhood Program held a 'VIP male' event today (Friday, June 17) in all of the classrooms at Clough. Dads, uncles, grandparents or just a male role model joined pre-k kiddos for a variety of activities, including flying kites, making bird feeders, and drawing pictures in puzzle pieces. The students enjoyed their lunches while the VIP males enjoyed pizza, compliments of Little Caesars.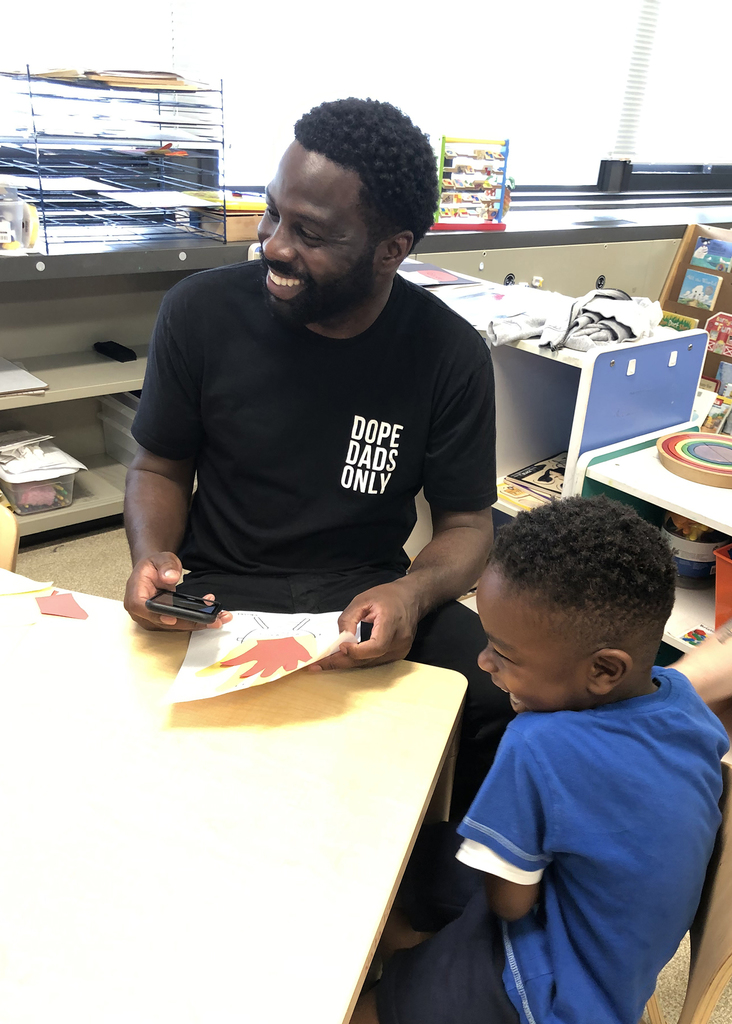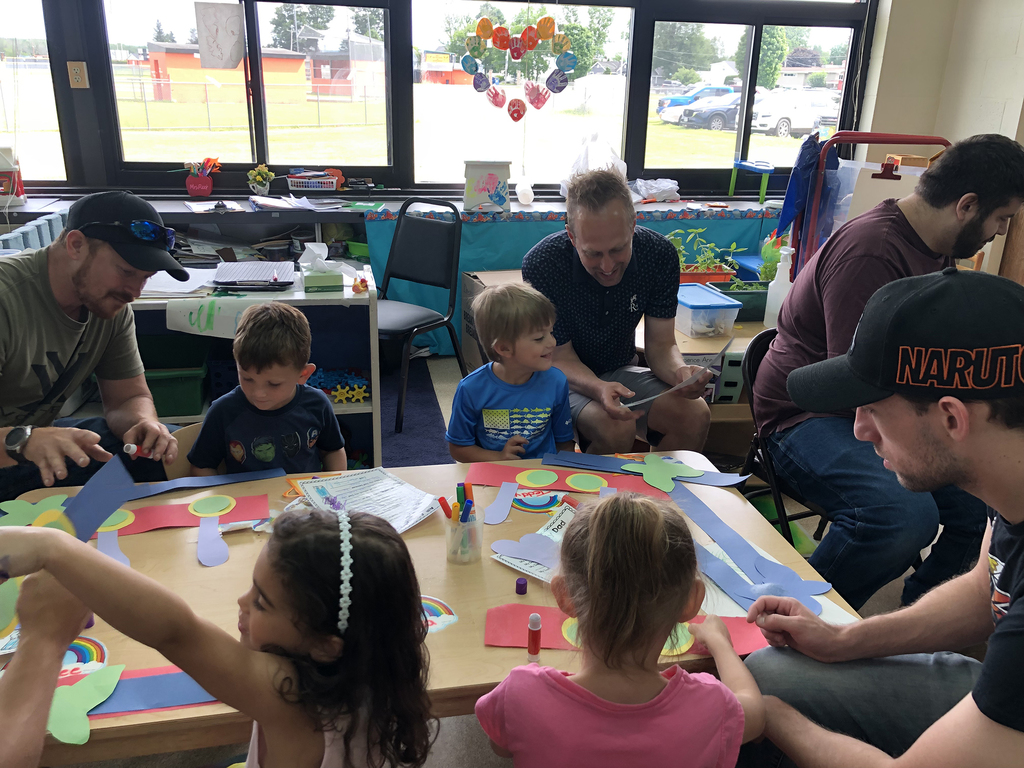 The tradition continues with the RFA Senior Walk through the elementary schools today! Kiddos welcomed our #classof2022 soon to be graduates!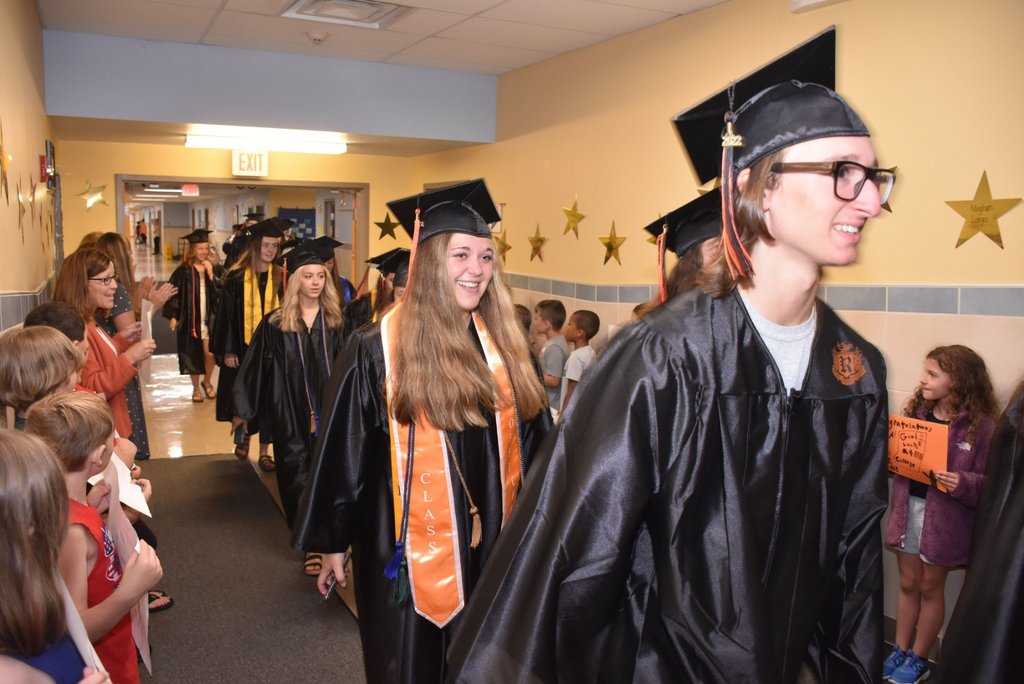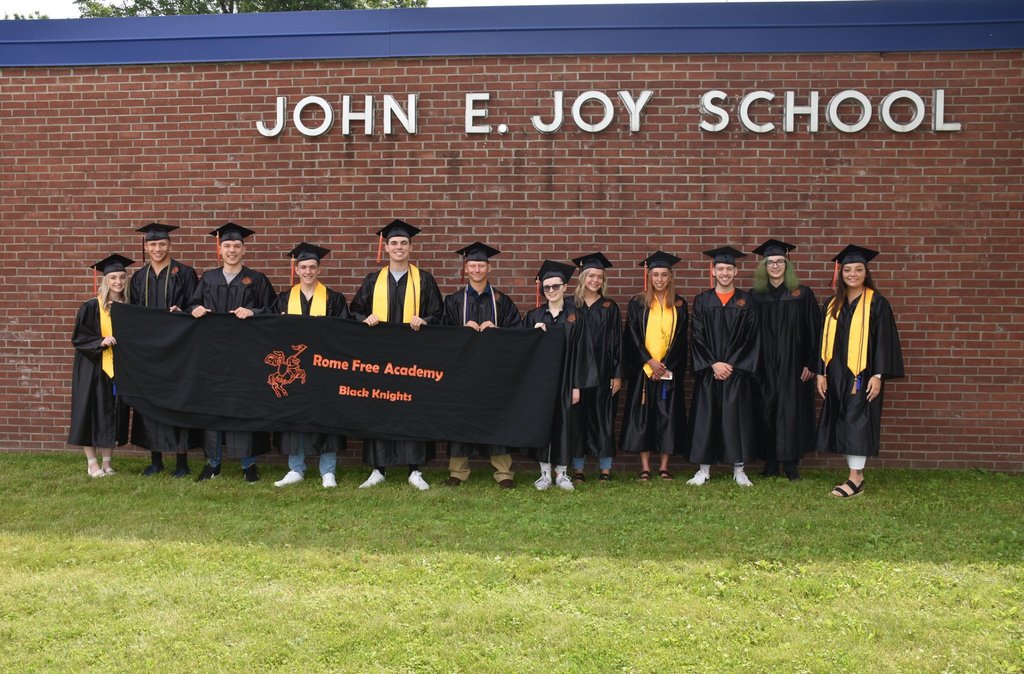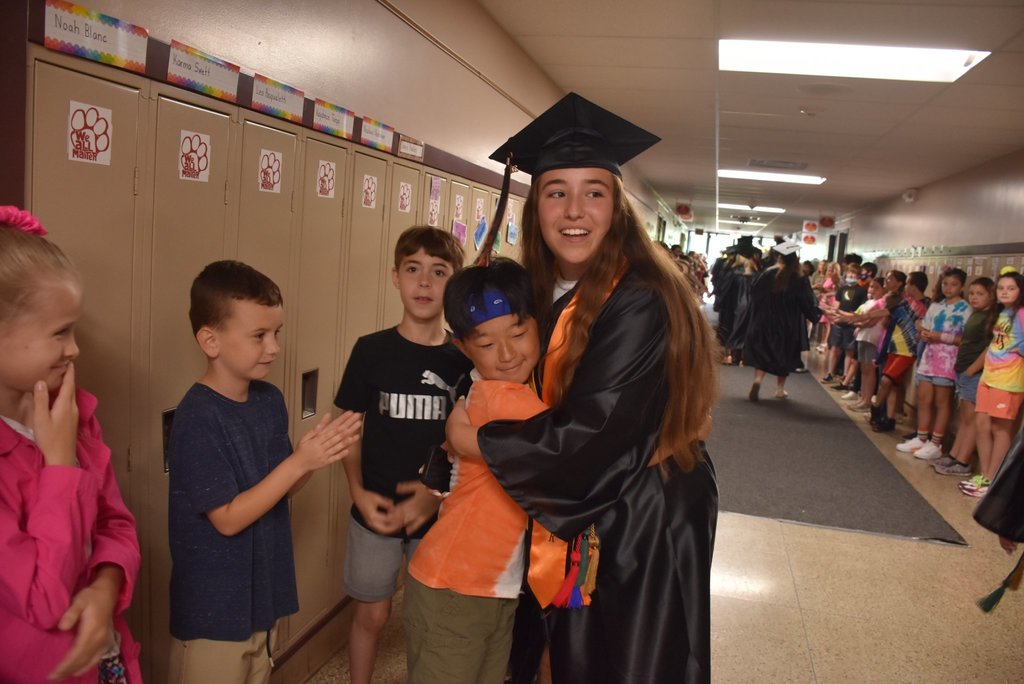 Seniors return to visit favorite teachers from Strough. Mr. B, Adrianna, Kelly, Lauren, Nikki, Ally, Lily, and Mrs Mang.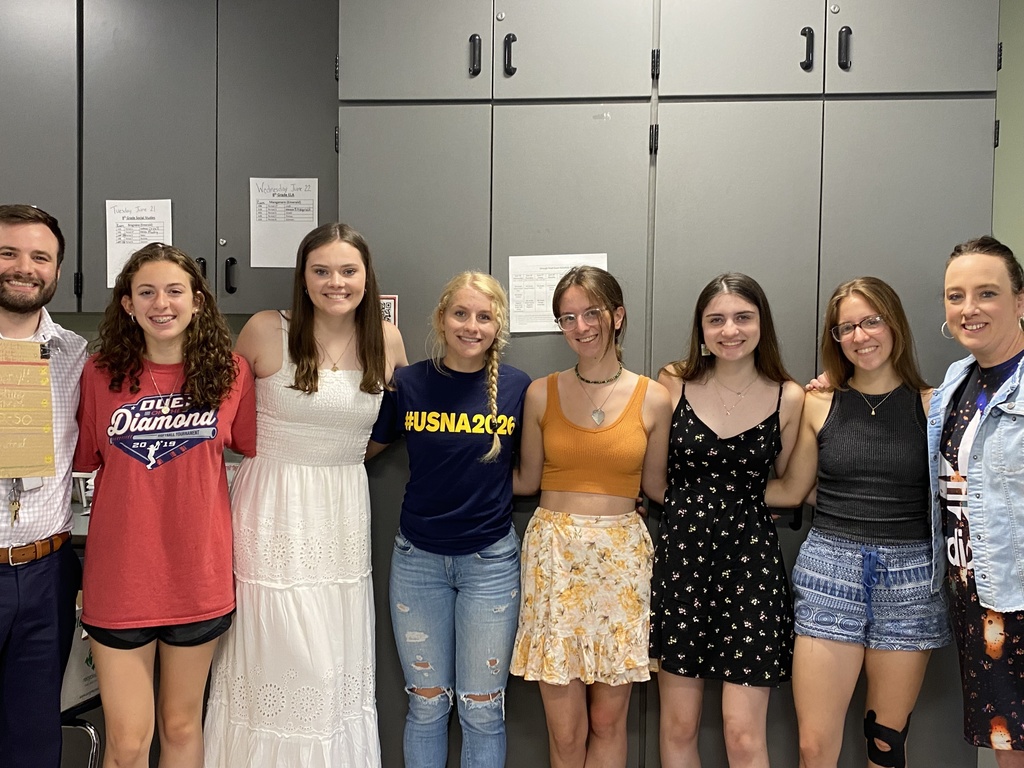 Elementary students are so proud of the RFA Seniors - a great day indeed